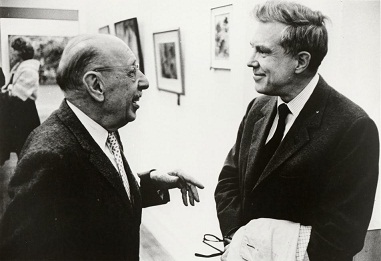 Q2 Music, WQXR's online station for contemporary music, will devote 24 hours of programming to Elliott Carter starting at 12:01 a.m. Nov. 13. Hosting is violinist and Carter specialist Nadia Sirota. The marathon includes tributes from colleagues, friends, admirers and collaborators throughout the day, the station says.
Carter died this week at age 103.
Listen here.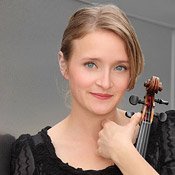 Catherine Keener, star of A Late Quartet, took some hints from violist Carrie Dennis to look convincing in the movie. Dennis, a former member of the Philadelphia Orchestra, is now the Los Angeles Philharmonic's principal violist.
Interesting LA Times piece by David Ng here.
The grand old man of new music is gone. Elliott Cook Carter died Monday in New York. He was 103.
AP obit here.
A page from his publisher's website gives an idea of what he had been up to lately, including a premiere by Gustavo Dudamel, pianist Daniel Barenboim and the Orchestra of La Scala just days ago.
Hans Werner Henze, the German composer who had a U.S. presence for several decades, died Saturday, the New York Times reports. David Patrick Stearns has more here about the composer and his substantial works performed recently in Philadelphia.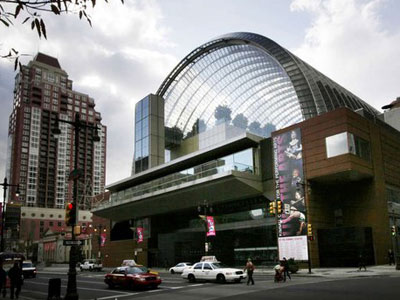 The Philadelphia Chamber Music Society's Monday night concert, Musicians from Marlboro, has been canceled. Hurricane Sandy has in fact led the Kimmel Center to call off all concerts for Monday and Tuesday, which also means no Jeremy Denk recital Tuesday. PCMS will reschedule the latter.
As of the moment, the Philadelphia Orchestra's Thursday open rehearsal and that night's performance are still on.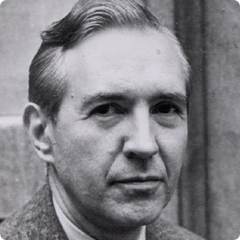 Ours is a time of severe specialization. Of having access to more information than ever, yet thinking it's wise to crunch extremely complex ideas or feelings into 140 characters. Of being impatient with third sentences that still aren't getting to the point.
And so it seems almost intentional that Jacques Barzun waited for this exact moment to die, just to remind us of the virtues of being a cultural polymath. The "distinguished historian, essayist, cultural gadfly and educator who helped establish the modern discipline of cultural history," as the New York Times put it, died Thursday. He was 104.
Barzun will be remembered for many things, perhaps most sensationally for his hunch that Western civilization was slouching toward self-satisfied ruin. He dug into a panoply of subjects, including race, Romanticism, education, Auden and politics.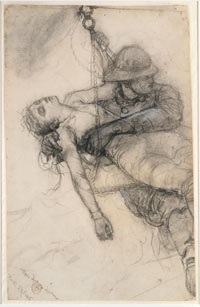 The Philadelphia Museum of Art's "Shipwreck! Winslow Homer and The Life Line," with 33 works by the artist, has been extended through Dec. 31, 2012.
Inquirer art critic Edward J. Sozanski has something to say about the show here.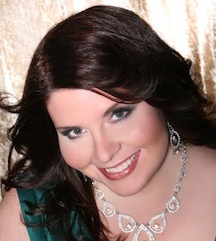 Soprano Angela Meade was called in to perform Sunday afternoon's Verdi Requiem with the Philadelphia Orchestra when Marina Poplavskaya had to withdraw after suffering from severe allergies.
Our friend Peggy Cooke was there, and reports:
Here's...another plus for the new maestro. He knelt to her after the performance (seen that? I haven't) and then, on the second curtain call arranged for her to go on stage by herself. She was stunned, the audience was knocked out. This guy is rare and wonderful and deserves all the praise and press he can get.