Peter Dobrin, Inquirer Classical Music Critic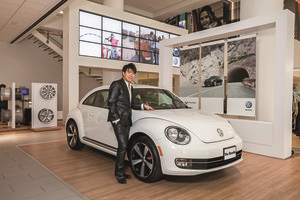 In a further consolidation of pianism and materialism, Lang Lang has become ambassador to Volkswagen.
An annoucement of the partnership from the German car-maker was light on detail, but it did reveal that Lang Lang will "arrive at his concerts all over the world in vehicles from Volkswagen."
The one-time Philadelphian has also developed relationships of various sorts with Adidas, Sony PlayStation, Sony's 3D,Telefónica, Armani, Dom Pérignon, Montblanc, and, lately, Chopin.
Peter Dobrin, Inquirer Classical Music Critic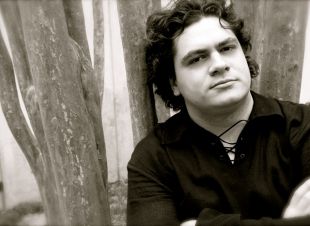 The Philadelphia Orchestra has renewed its contract with Cristian Măcelaru, and "elevated" his title to associate conductor from assistant conductor "in recognition of the tremendous artistic contributions he has made to the orchestra," an orchestra announcement stated Wednesday. He will continue to conduct special non-subscription concerts, such as the neighborhood concerts, and will lead his own subscription week at some point in the future. His new contract runs through the 2013-14 season.
Peter Dobrin, Inquirer Classical Music Critic
Above all else, she makes a beautiful sound. Some singers are willing to forgo sound quality to put emotion behind a text. But in her Friday night recital for the Philadelphia Chamber Music Society at the Perelman Theater, mezzo-soprano Bernarda Fink swathed story after story in an unfailingly civilized tone.
Argentinean with Slovenian roots, Fink has the twin virtues of richness and clarity. Often it was impossible to separate her polish from that of her pianist, Anthony Spiri. In the fourth in a set of Schumann songs on texts by Nikolaus Lenau, "The Herdsgirl," Fink's sound was nearly indistinguishable from Spriri's right hand, so neatly matched were they in pitch and color. That phenomenon repeated itself throughout the evening.
On a program weighted with Mahler (along with a charming subset of five from Dvořák's Biblical Songs), the Schumann might have seemed, at first, less multidimensional. But hear what was going on in the piano part to "Loneliness" – a keyboard evoking the spindly tendrils of a dark forest grabbing at a visitor who has come seeking answers. When a troubled couple walks through a garden in "The Oppressive Evening," piano and voice are pursuing paths so different they could be performing separate pieces, reaching concordance only upon a death wish.
Peter Dobrin, Inquirer Classical Music Critic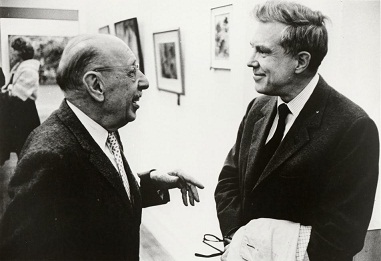 Q2 Music, WQXR's online station for contemporary music, will devote 24 hours of programming to Elliott Carter starting at 12:01 a.m. Nov. 13. Hosting is violinist and Carter specialist Nadia Sirota. The marathon includes tributes from colleagues, friends, admirers and collaborators throughout the day, the station says.
Carter died this week at age 103.
Listen here.
Peter Dobrin, Inquirer Classical Music Critic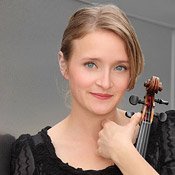 Catherine Keener, star of A Late Quartet, took some hints from violist Carrie Dennis to look convincing in the movie. Dennis, a former member of the Philadelphia Orchestra, is now the Los Angeles Philharmonic's principal violist.
Interesting LA Times piece by David Ng here.
Peter Dobrin, Inquirer Classical Music Critic
The grand old man of new music is gone. Elliott Cook Carter died Monday in New York. He was 103.
AP obit here.
A page from his publisher's website gives an idea of what he had been up to lately, including a premiere by Gustavo Dudamel, pianist Daniel Barenboim and the Orchestra of La Scala just days ago.
Peter Dobrin, Inquirer Classical Music Critic
Hans Werner Henze, the German composer who had a U.S. presence for several decades, died Saturday, the New York Times reports. David Patrick Stearns has more here about the composer and his substantial works performed recently in Philadelphia.