Simon Rattle
Peter Dobrin, Inquirer Classical Music Critic
In case your snow-thwarted paper carrier prevented you from being able to read an update on the Philadelphia Orchestra's music director search, here's the latest.
Peter Dobrin, Inquirer Classical Music Critic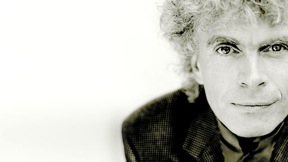 It's apparently finally done. Simon Rattle and the Berlin Philharmonic have penned a deal keeping him there through 2018. For how many weeks per year, we do not know.
What was the hold up? The AP story doesn't say.
Rattle's signing had been predicted by the Philharmonic before - and repeatedly over a period of many months - after a mysterious and confusing moment in which the orchestra wasn't sure whether it wanted to keep him.