Philadelphia Orchestra
Peter Dobrin

, Inquirer Classical Music Critic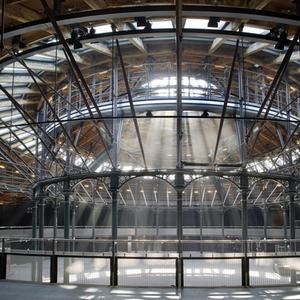 "Formalities must be shattered to open up classical music to a younger audience."
So says conductor Vladimir Jurowski, who conducts the Orchestra of the Age of Enlightenment Friday night at the Roundhouse in Camden (the Camden across the pond, that is, not the one across the river).
"It will be the first in a season of 'rules-free' concerts that allow audiences to talk, drink and move about in non-seated areas as they would at a rock gig," reports the London Evening Standard.
Peter Dobrin

, Inquirer Classical Music Critic
Here is an early version of a review running in the newsprint edition of tomorrow's Inquirer.

Richard Strauss penned dozens of orchestral songs, but somehow the Philadelphia Orchestra keeps coming back to that dearly held group known as the Four Last Songs. Most recently, the big gust of Alessandra Marc and the honest, unclotted voices of Barbara Hendricks and Pamela Coburn have taken on these autumnal, tenderly transcendent settings of poems by Hermann Hesse and Joseph von Eichendorff.
The much-heralded Finnish soprano Karita Mattila (pictured) made her Philadelphia Orchestra debut with the Four Last Songs Thursday night - the concert is repeated Friday and Saturday - and hers was an interpretation not likely to please everyone. Mattila has a gorgeous sound. It's the kind of creamy saturation that immediately pleases the ear. She has no troubles with presence, even in music that owes much of its sense of self to the orchestra. And for a while, that was enough. But as she worked her way through Hesse's glistening spring, waning summer, a soul freed for a night's journey and Eichendorff's unexpected rendering of death as peace, you started to listen for the singer to knit the music to meaning, and there wasn't much to be found. Her sound didn't change color to emphasize a thought or add emotional complexity. It was hard to make out her words. Even the opening phrase of the third song, the one that starts quite clearly with "Nun der Tag…" could be barely discerned.
It wasn't so much that Mattila was cool – a tag some critics have attached to her, and only sometimes pejoratively – it's that her presentation seemed to say her sonic value was all this piece needed, and for many, I'm sure that was enough. For me, that's only half the power of lieder.
On the podium, to the surprise of some listeners, was not Jiří Bělohlávek, who called in sick, but Juanjo Mena. Without Bělohlávek, out went the Philadelphia Orchestra's first performance of Martinu's Symphony No. 3. It's a pity, and even more so since novelty, already scarce this season, was a casualty earlier when the orchestra canceled its first outing with Vaughan Williams' Symphony No. 4 and put Schubert's "Unfinished" in its stead. Martinu's Third was replaced by Beethoven's Symphony No. 6 in a performance that, though able, hardly justified itself as any kind of special interpretive statement. It was rather slow – studied and restrained – which at least cleared the floor in spots to once again marvel at principal oboist Richard Woodhams, whose sound and personality are more alive than ever. Listeners should savor this moment in the orchestra's personnel evolution. Here's a musician whose unfettered facility always animates a phrase with meaning. Not a note goes by that isn't exploited for its greatest possible urgency. It's subtle stuff, but it's the thing that crosses the line from craft into art, and it's rare.
Similarly high concepts were abundant in the "Adagio" from Mahler's Symphony No. 10. Interpretively, Mena's vision was more interested in being generally matter-of-fact than in shining a light into any dark corners. That dissonant chord at the climax is probably the closest any human will ever come to hearing a cosmic primal scream, a tough concept for an ensemble that considers pretty sounds always to be the final destination. Still, there's plenty of pretty called for in Mahler's score, and the orchestra, individually and collectively, knew just what to do.
- Peter Dobrin

Peter Dobrin

, Inquirer Classical Music Critic

Here is an early, unedited version of a review scheduled to run in the paper edition of The Inquirer tomorrow.

You can keep those waltzes and polkas. This New Year's eve the Philadelphia Orchestra imported Audra McDonald.
In their annual glamour grab, a lot of American orchestras have appropriated Vienna on this night. Passing the last few hours of the year with Strauss and Straus has its old-country pleasures, though like a lot of folk music, doing it right is more tricky than it sounds. Without the artistic integrity to time an authentic distortion of the afterbeats, auslanders just can't communicate what it is that makes a Vienna waltz defy gravity. It's really a kind of swing, and it doesn't belong to us.
What our indigenous ensembles do have, or should have, is an ear for American popular song, and the sound of McDonald Thursday31 night in Verizon Hall against all that Philadelphia Orchestra lush made your heart beat faster, especially in the Gershwin tunes.
The actress and singer (who spent a similar New Year's eve with the New York Philharmonic three years ago) has a love of sonic purity, and her way of making a song her own comes not by way of liberal interpretation but through intensifying the composer's intentions.
Her strengths even render powerless the risk of cliché: wisely, she approached Arlen/Harburg's "Over the Rainbow" not by starting at the chorus as most do, but with the rarely heard verse - all accompanied by only the sensitive amplified acoustic guitar of Kevin Kuhn. "Moon River" could have been the stuff of kitsch, but in a touched-by-dissonance orchestration by Lee Musiker, Mancini came off with a glistening, nocturnal edge.
That McDonald is a technician of the highest order was clear with the machine-gun-fast triplets of Loesser's "Can't Stop Talking About Him."
The orchestra had plenty of material on its own – Gershwin's An American in Paris, the "Three Dance Episodes" from Bernstein's On the Town – and perhaps too much. Rossen Milanov was conducting, and the material often sounded under-rehearsed. I hope to never again hear the Philadelphia Orchestra as raggedy and out of its element as it did in the Robert Russell Bennett orchestration of the Overture to Gershwin's Girl Crazy.
The concert, sold out, was a strange paradox. Twice McDonald had to re-start the orchestra after bad starts (one time was her fault, the other perhaps a shared mishap). The evening was littered with sloppy or false orchestra entrances and instrumental sections playing out of sync.
And yet McDonald's ease and wit was the larger presence, and when the group could fall back on its traditional sound and soft, kitteny mews, the package was luxuriant. Gershwin's "Ask Me Again" was as if written for this ensemble in an arrangement by Ted Sperling and orchestration of Bruce Coughlin.
Anyone who left after the printed program indicated McDonald was finished missed a ten-minute bonus: Arlen's "Ain't it de Truth" from Jamaica, and "May You Always," the popular song by Larry Markes and Dick Charles that mingles with "Auld Lang Syne."
Again, McDonald averted cliché. There was nothing boozy or sentimental in her view of the tune, which traditionally sends audiences into the cold New Year's Eve air in an odd state of melancholy. Instead, McDonald's purity and sweetness gifted her listeners with a sense of renewal, which is really the only sensible way to straddle a difficult year and the hope that lies just around the corner.
- Peter Dobrin
Peter Dobrin

, Inquirer Classical Music Critic

In case your snow-thwarted paper carrier prevented you from being able to read an update on the Philadelphia Orchestra's music director search, here's the latest.
Peter Dobrin

, Inquirer Classical Music Critic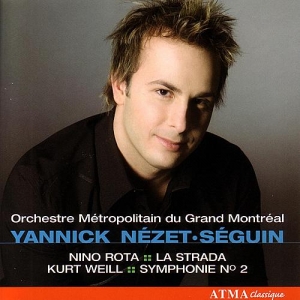 As the list of possible future music directors for the Philadelphia Orchestra remains dangerously short, the young Montrealer Yannick Nézet-Séguin returns for a second visit to the podium this week. I can't decide which is more worrisome at this point in the process - the possibility that the orchestra will take a big chance on an unproven talent, or the very real likelihood that the person offered the job will say no.
That said, I'm not sold on Nézet-Séguin, even if his stock is high. Industry sources say he will soon be announced as the Metropolitan Opera's new principal guest conductor. Even if that doesn't pan out, his career has clearly clicked, with major guest appearances all over in the near future.
Meanwhile, the orchestra still has said nothing publicly about its search criteria. Does it want the best possible conductor? A box-office star? A good fund-raiser? About the only time anyone publicly mentioned a specific desired quality was during the orchestra's annual meeting in September, when one board member said the organization was aiming for someone "young." Strange, isn't it - the idea of a major orchestra, one that hopes to affirm its place as one of the world's best, saying that age matters?
Peter Dobrin

, Inquirer Classical Music Critic
One more chance to hear the Philadelphia Orchestra in incredible form - tonight. Here's a review.
Peter Dobrin

, Inquirer Classical Music Critic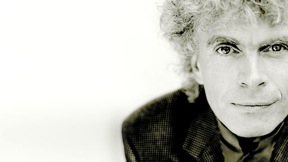 It's apparently finally done. Simon Rattle and the Berlin Philharmonic have penned a deal keeping him there through 2018. For how many weeks per year, we do not know.
What was the hold up? The AP story doesn't say.
Rattle's signing had been predicted by the Philharmonic before - and repeatedly over a period of many months - after a mysterious and confusing moment in which the orchestra wasn't sure whether it wanted to keep him.
Peter Dobrin

, Inquirer Classical Music Critic

Conductors, these days especially, have to be more than musicians. They are advocates, teachers and, in a substantive way, cheerleaders for the art form. Vladimir Jurowski, who guest conducts the Philadelphia Orchestra this week, has a couple of charismatic gifts unseen by the public during his previous visits here.

In this clip (from 2003) of him speaking about Die Fledermaus, he not only proves an elegant pianist, but also an insightful thinker. It's clear Jurowski is a conductor who makes interpretive choices based on clues in the score and deep consideration. Listen to five minutes of what he has to say about Fledermaus and you'll never hear the piece the same way again.

Jurowski leads the orchestra Thursday, Friday and Saturday in Stravinsky's Scherzo Fantastique, the Tchaikovsky Violin Concerto with the astonishing young violinist Sergey Khachatryan and one of the lesser-heard symphonies of Prokofiev, the No. 4.