Archive: March, 2011
Peter Dobrin, Inquirer Classical Music Critic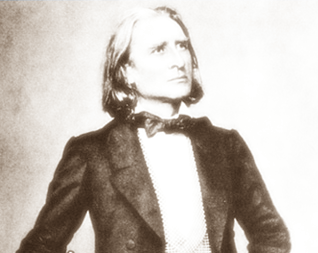 Several excellent new recordings are occupying my ears and deep consciousness these past few days:
Lorraine Hunt Lieberson manages to deploy her velvety sound with breathtaking levity in Handel arias and Berlioz's Les nuits d'été with Nicholas McGegan and the Philharmonia Baroque Orchestra.
Vladimir Jurowski lightens textures and darkens moods with the London Philharmonic Orchestra in Haydn's The Seven Last Words of our Saviour on the Cross.
Peter Dobrin, Inquirer Classical Music Critic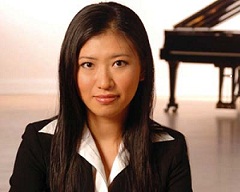 Riccardo Muti - music director of the Chicago Symphony Orchestra, but better known in these parts for being Eugene Ormandy's successor in Philadelphia - has won the $1 million Birgit Nilsson Prize for his "extraordinary" contributions and influence in the world of music...Philadelphia-born Alfred Genovese, former principal oboist of the Boston Symphony, has died, the Boston Globe reports. Curtis Institute of Music students and graduates are winning honors left and right: pianists Benjamin Hochman and Chu-Fang Huang (pictured), both Curtis alum, are two of the three 2011 Avery Fisher Career Grant recipients; and Curtis bass-baritone Joseph Barron, a master's student, is one of five Metropolitan Opera 2011 National Council Auditions Winners. Another winner, soprano Michelle Johnson, studies at the Academy of Vocal Arts.
Peter Dobrin, Inquirer Classical Music Critic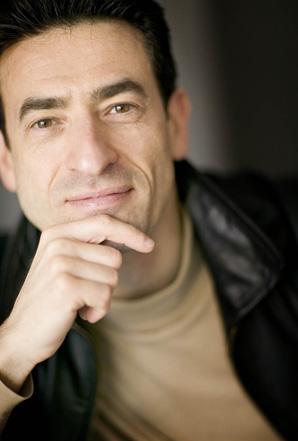 Yakov Kreizberg, 51, music director of the Orchestre Philharmonique de Monte Carlo and chief conductor of the Netherlands Philharmonic and Netherlands Chamber orchestras, died Tuesday at home in Monte Carlo. The Russian conductor, who often appeared with the Philadelphia Orchestra, died after a long illness, according to his management.
Kreizberg was on the scene in Philadelphia quite a bit in the rocky days after the opening of Verizon Hall - he conducted the orchestra in nearly three dozen concerts between 1999 and 2007 - and took over a 2003 tour of North and South America for Wolfgang Sawallisch when the orchestra's music director was too ill to travel. His conducting was characterized by an intense energy.
Here's an excerpt from a review of a 2005 concert with the Philadelphians:
Peter Dobrin, Inquirer Classical Music Critic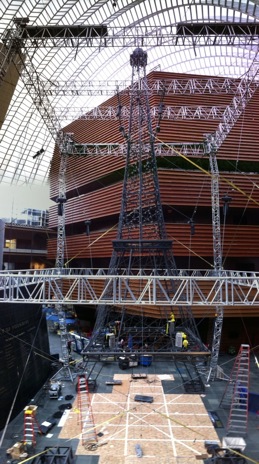 In preparation for the Philadelphia International Festival of the Arts, an 81-foot homage to the Eiffel Tower went up Friday in the lobby of the Kimmel Center. The festival runs April 7 through May 1.
Peter Dobrin, Inquirer Classical Music Critic
Disclaimer: this entry has nothing to do with whether the musicians of the Philadelphia Orchestra are getting paid too much or not enough. It's simply intended to flesh out the complicated question of determining how much musicians are paid.
A recent snapshot of labor negotiations reported that one recent proposal would cut salaries 20 percent - from the base minimum of a scheduled March 21 raise to $131,000 down to $104,000. The article further stated that the base salary figure was deceptive, since so many musicians over the years have been paid additional income by the orchestra - for example, for media activity and a "string bonus." Additionally, titled players earn more (concertmaster, associates, principals and co-principals).
So here from the orchestra's last tax return (year ending August 2009) are some examples of those higher salaries (these figures include deferred compensation, additional non-taxable income and other income):
Peter Dobrin, Inquirer Classical Music Critic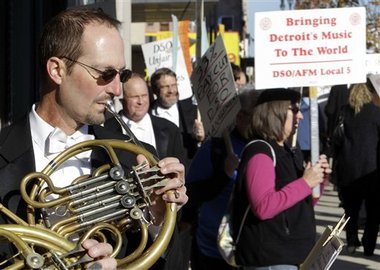 It's easy to forget that U.S. orchestral musicians are also organized labor, but players of the Philadelphia Orchestra will be reminding you of this at concerts this weekend when they slip on solidarity bracelets in support of striking colleagues at the Detroit Symphony Orchestra.
The bracelets bear the words: "AFM Solidarity" (as in the American Federation of Musicians). Philadelphia musicians are themselves in the midst of difficult labor talks.
Also sporting the bracelets are members of the Boston Symphony Orchestra, Colorado Symphony, National Symphony Orchestra and New York Philharmonic.
Peter Dobrin, Inquirer Classical Music Critic
After a coughing spell at Carnegie Hall Tuesday night, Charles Dutoit is calling in sick for the Philadelphia Orchestra concerts he was to have led this week and next. The orchestra has declined to say what exactly is ailing Dutoit.
In his place, Robert Spano will conduct concerts March 4, 5 and 8.
Peter Dobrin, Inquirer Classical Music Critic
The Boston Symphony Orchestra is back in music director search mode. James Levine, artistic chief since 2004, will resign as of Sept. 1, the orchestra announced today.
"...Given Maestro Levine's health issues, this has been a challenging time for all of us in the Boston Symphony Orchestra family, especially our beloved orchestra and devoted audiences," said orchestra managing director Mark Volpe. "We wish Maestro Levine the absolute best as he steps down from his role as BSO music director to tend to the health issues that have forced him to be away from the music-making he so profoundly loves."
The orchestra and Levine are discussing a future role/title for the conductor.