Archive: November, 2010
The Opera Company of Philadelphia's video of its flash-opera event late last month in Macy's has clocked an incredible 3.6 million views on youtube. Details here.
Reminder: OCP also performs in a non-online format.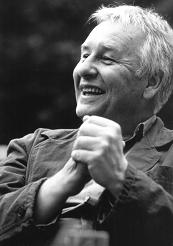 Henryk Górecki has died, the BBC reports. He was 76.
The Polish composer will probably be best remembered for his Symphony No. 3.
From a review I wrote of the Philadelphia Orchestra's first performance of the piece in 2000: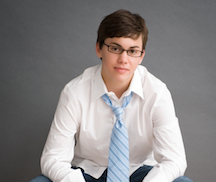 Benjamin Beilman, a poised and monstrously talented 20-year-old violinist studying at the Curtis Institute of Music, is one of three winners in the prestigious Young Concert Artists competition.
(The other two winners are Narek Arutyunyan, an 18-year-old Russian clarinetist and George Li, a 15-year-old American pianist.)
Curtis also scored in YCA's second prize category, with awards going to Yen-Yu (Jenny) Chen, 16; the Old City String Quartet (Bryan Lee and Joel Link, violinists; Milena Pajaro-van de Stadt, violist; Camden Shaw, cellist); and violinist Benny Tseng.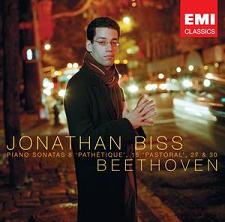 Jonathan Biss, the young concert pianist with a substantial international career, is taking his first faculty position: at the Curtis Institute of Music, his alma mater.
Biss, 30, based in New York, will join the Curtis roster next fall.
"I'm starting right at the top," said Biss Monday from his Georgia stop on a U.S. tour with the Academy of St. Martin in the Fields. "For the last five or six years I've been coming to Curtis about once a year to do master classes, but I've not had a student in my charge — so that's going to be a new experience."
Biss, who graduated from Curtis in 2001 after studies with Leon Fleisher and others, said he will take on two or three students, and because of his busy concert schedule, will share each of them with other faculty.
He said that part of the reason for moving into teaching was "entirely selfish in that you learn a huge amount. Whenever I am forced to verbalize my ideas about music it…clarifies priorities."
Biss embodies the kind of musical lineage coveted by Curtis culture. His grandmother was Raya Garbousova, the Tbilisi-born cellist for whom Samuel Barber composed his Cello Concerto. He is the son of violinist Miriam Fried and violist/violinist Paul Biss, and studied at Indiana University before coming to Curtis, where, although a Fleisher student, he also worked with Gary Graffman, Claude Frank, Seymour Lipkin and even members of the string and wind departments.
"The years I spent at Curtis as a student were amazing," he said. "It was such a big experience for me I can't even begin to imagine what kind of a musician I would have been without it, so the chance to come back and feel a part of that tradition is exciting and an honor. To make a difference in a student's life possibly in some way is powerful."
The current Curtis piano faculty has eight members: Leon Fleisher (on leave this year), Claude Frank, Gary Graffman, Seymour Lipkin, Meng-Chieh Liu, Robert McDonald, Eleanor Sokoloff and Ignat Solzhenitsyn.

In case you missed Saturday's surprise "Hallelujah Chorus" at Macy's - here's the video.
The central court at Macy's isn't exactly a place where one is surprised to enounter music - it's home of the Wanamaker Organ, after all. But still, it was trememdously moving. It's one thing to hear music, another to hear it on this scale. About 650 singers from area churches, schools and choruses belted out Handel at noon, and there was something about the incredibly present spirit of all that humanity that just sent shivers up your spine.
Almost everyone I spoke with had something to say about the greater significance of bringing music out of the concert hall.