Archive: January, 2010
Peter Dobrin

, Inquirer Classical Music Critic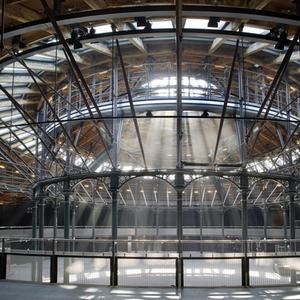 "Formalities must be shattered to open up classical music to a younger audience."
So says conductor Vladimir Jurowski, who conducts the Orchestra of the Age of Enlightenment Friday night at the Roundhouse in Camden (the Camden across the pond, that is, not the one across the river).
"It will be the first in a season of 'rules-free' concerts that allow audiences to talk, drink and move about in non-seated areas as they would at a rock gig," reports the London Evening Standard.
Peter Dobrin

, Inquirer Classical Music Critic

The Philadelphia Orchestra is getting on the entertainment superhighway.

After years of distributing downloads through its own online store, the orchestra has signed a deal that makes its music available through iTunes, amazon.com, Rhapsody, eMusic and HDtracks and others.

Philadelphia Orchestra recordings made and released by commercial labels (EMI, DG) have long been available through these online retailers, but with this deal with Ioda, the orchestra will be releasing live recordings made in Verizon Hall. The publishing schedule will not include performances from the current season, but from previous seasons, at least for now.
Peter Dobrin

, Inquirer Classical Music Critic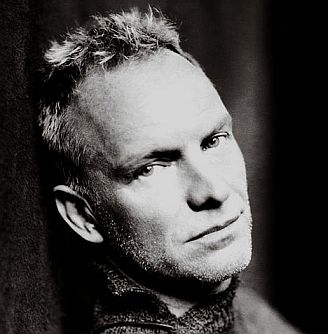 Classical music gets criticism for not hitching its wagon to pop stars more often. When it does, you have to hope the most is made of the moment. But classical often works hard to parlay pop ties into a more accessible image - only to see those efforts come to naught.
Cases in point.
The Philadelphia Orchestra is hosting Sting for its upcoming Academy of Music Anniversary Concert. The concert isn't sold out. So why isn't the orchestra doing a better job of promoting Sting's presence? In fact, months ago the orchestra asked whether the Inquirer would be interested in interviewing Sting. The Inquirer said yes; its pop critic would like an interview. Then Sting said no. A representative of the singer said his new album is selling well, and he's doing no interviews.
Peter Dobrin

, Inquirer Classical Music Critic

The Cleveland Orchestra strike, mercifully only hours old, has ended with a tentative agreement, the Plain Dealer reports.
Peter Dobrin

, Inquirer Classical Music Critic

The friendly voice of The Vocal Scene has died. George Jellinek, who created the show for WQXR in 1969, was 90, the station's website reports.

For many of us, the syndicated radio show represented an enticing first awareness of opera's recorded past. In his smiling Hungarian accent, Jellinek managed to blend an enthusiasm for opera (he was so unpretentious) with colorful stories and a vast knowledge of opera in the 20th century. His show ended production in 2004, and, despite some notable new visibility for the vocal art, opera could use, more than ever, someone like Jellinek - a voice that telegraphs the message on a regular basis that opera is open to anyone willing to listen.

The memories left by readers on 'QXR's website, by the way, are really worth reading.
Peter Dobrin

, Inquirer Classical Music Critic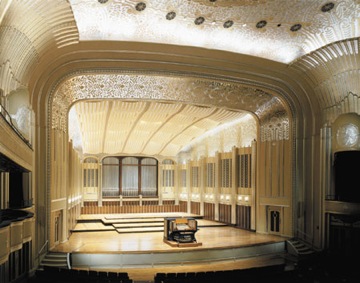 No settlement was reported yesterday after mediation in the Cleveland Orchestra musicians' strike. The orchestra has now canceled concerts and master classes at Indiana University, and its upcoming concerts in Miami are in doubt.
Whether you blame management or musicians for the dispute, it's easy to think that the no-shows in Miami and Bloomington are damaging to the orchestra, which sees its best hopes for new support coming from outside of Cleveland.
Peter Dobrin

, Inquirer Classical Music Critic

Musicians of the Cleveland Orchestra declared a strike as of midnight. Mediation is scheduled for today. In doubt are upcoming residencies in South Florida and Indiana - the kind of out-of-Cleveland engagements the orchestra has been pursuing to expand support where it can find it.

"We are officially on strike effective at midnight tonight," said Jeffrey Rathbun, oboist and chair of the musicians' negotiating committee, in a statement released by a publicist last night. "Starting tomorrow we will be picketing in front of our beautiful home, Severance Hall. The acoustics of the hall are amongst the best in the world so we expect our protest to reverberate loudly and, hopefully, to resonate with music lovers everywhere.

"We regret that it appears we will not be going to our residency at Indiana University and we send apologies to the students, faculty and alumni. We also regret that we will not be playing in our winter home at the Adrienne Arsht Center for the Performing Arts and trust that our friends and supporters in Miami understand that if we played, it would be a great series of concerts in the short term and the beginning of the end of the quality that they, and people everywhere, have come to expect from The Cleveland Orchestra."
Peter Dobrin

, Inquirer Classical Music Critic
Here is an early version of a review running in the newsprint edition of tomorrow's Inquirer.

Richard Strauss penned dozens of orchestral songs, but somehow the Philadelphia Orchestra keeps coming back to that dearly held group known as the Four Last Songs. Most recently, the big gust of Alessandra Marc and the honest, unclotted voices of Barbara Hendricks and Pamela Coburn have taken on these autumnal, tenderly transcendent settings of poems by Hermann Hesse and Joseph von Eichendorff.
The much-heralded Finnish soprano Karita Mattila (pictured) made her Philadelphia Orchestra debut with the Four Last Songs Thursday night - the concert is repeated Friday and Saturday - and hers was an interpretation not likely to please everyone. Mattila has a gorgeous sound. It's the kind of creamy saturation that immediately pleases the ear. She has no troubles with presence, even in music that owes much of its sense of self to the orchestra. And for a while, that was enough. But as she worked her way through Hesse's glistening spring, waning summer, a soul freed for a night's journey and Eichendorff's unexpected rendering of death as peace, you started to listen for the singer to knit the music to meaning, and there wasn't much to be found. Her sound didn't change color to emphasize a thought or add emotional complexity. It was hard to make out her words. Even the opening phrase of the third song, the one that starts quite clearly with "Nun der Tag…" could be barely discerned.
It wasn't so much that Mattila was cool – a tag some critics have attached to her, and only sometimes pejoratively – it's that her presentation seemed to say her sonic value was all this piece needed, and for many, I'm sure that was enough. For me, that's only half the power of lieder.
On the podium, to the surprise of some listeners, was not Jiří Bělohlávek, who called in sick, but Juanjo Mena. Without Bělohlávek, out went the Philadelphia Orchestra's first performance of Martinu's Symphony No. 3. It's a pity, and even more so since novelty, already scarce this season, was a casualty earlier when the orchestra canceled its first outing with Vaughan Williams' Symphony No. 4 and put Schubert's "Unfinished" in its stead. Martinu's Third was replaced by Beethoven's Symphony No. 6 in a performance that, though able, hardly justified itself as any kind of special interpretive statement. It was rather slow – studied and restrained – which at least cleared the floor in spots to once again marvel at principal oboist Richard Woodhams, whose sound and personality are more alive than ever. Listeners should savor this moment in the orchestra's personnel evolution. Here's a musician whose unfettered facility always animates a phrase with meaning. Not a note goes by that isn't exploited for its greatest possible urgency. It's subtle stuff, but it's the thing that crosses the line from craft into art, and it's rare.
Similarly high concepts were abundant in the "Adagio" from Mahler's Symphony No. 10. Interpretively, Mena's vision was more interested in being generally matter-of-fact than in shining a light into any dark corners. That dissonant chord at the climax is probably the closest any human will ever come to hearing a cosmic primal scream, a tough concept for an ensemble that considers pretty sounds always to be the final destination. Still, there's plenty of pretty called for in Mahler's score, and the orchestra, individually and collectively, knew just what to do.
- Peter Dobrin