Peter Dobrin, Inquirer Classical Music Critic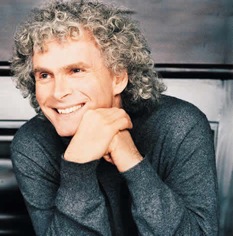 Simon Rattle will step down from his Berlin Philharmonic music director post in 2018, the New York Times reports.
"As a Liverpool boy, it is impossible not to think of the Beatles' question, 'Will you still need me when I'm 64?'" Mr. Rattle, 57, said in a statement, noting that he will be stepping down just before he reaches that age. "I am sure that then it will be time for somebody else to take on the magnificent challenge that is the Berliner Philharmoniker."
No word at the moment about whether Rattle plans to take on directorship of any other orchestra, but he's always been a careful career strategist, and it's safe to assume that he already sees his next assignment on the horizon.
Peter Dobrin, Inquirer Classical Music Critic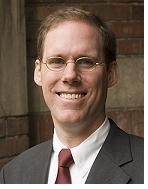 Curtis Institute of Music vice president and dean John R. Mangan has resigned, school officials said.
Mangan, 47, who held the post for 3½ years, declined to speak about his reasons for leaving the conservatory, referring a reporter to Curtis' press office.
"John resigned on Jan. 4 indicating that, as Curtis prepares for the next strategic phase of its future, he made the decision to step down," said a spokeswoman. "He plans to explore other opportunities in his field."
Peter Dobrin, Inquirer Classical Music Critic
If notes on staves were New Year's greetings, the Philadelphia Orchestra sailed a sheaf full of good wishes out into Verizon Hall Monday night. At what he told a sold-out crowd was "the biggest party in town," Yannick Nézet-Séguin led a program that, Janus-like, glanced back at a year of "great moments and maybe not so great moments," but looked forward, too.
Everyone knew what he meant. Never uttered was the word "bankruptcy," but by forming a first half of the program with Haydn's "Farewell" Symphony and music from Strauss' Der Rosenkavalier, the orchestra's music director put sound to his aspirations, and, hopefully, the city's as well. Goodbye to talk of lawsuits and weighing the orchestra as a going concern, and hello to a silvery bloom. The suite from Strauss' opera suggests nostalgia, but, more than that, it is gilded with the possibilities of transformation.
Comedy broke out in the Haydn. The composer choreographed the piece as a way of telling his patron that the musicians needed a break, but the Philadelphians added their own gestures as each finished his or her part and exited the stage even while the music continued. Some embraced, while one – perhaps in a gentle rebuke of audience etiquette breaches over the years – pantomimed a cell phone call. Nézet-Séguin left before his last two players, which had the audience in stitches and kept the last wisps of the piece from being heard.
Peter Dobrin, Inquirer Classical Music Critic
When he wasn't reporting for The Bulletin, teaching English at Haverford College or lecturing in Japan on a Fulbright, John Ashmead was taking photographs. Ashmead died in 1992 at age 74, and lately his daughter Theodora Wheeler Ashmead has been posting many of his photographs on Facebook, including this one, taken at Broad and Chestnut Streets sometime in the 1950s or '60s.
ArtsWatch is grateful to Theodora for allowing use of the photograph to help wish readers a peaceful city Christmas.
Peter Dobrin, Inquirer Classical Music Critic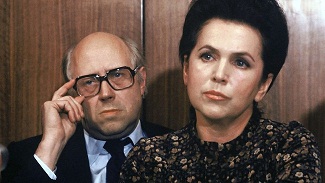 The great Russian singer Galina Vishnevskaya has died, the New York Times reports. The widow of cellist and conductor Mstislav Rostropovich died Monday in Moscow at the age of 86.
She performed for 23 years at the Bolshoi and also spent some time at the Met. Tagged as "ideological renegades," Rostropovich and Vishnevskaya were stripped of their citizenship by the Soviet government. The couple had allowed Aleksandr Solzhenitsyn to live in their country home in the late '60s and early '70s.
Some Philadelphians may remember when she and Rostropovich had a presence at the Curtis Institute of Music - him leading the orchestra, and she conducting master classes. Vishnevskaya was a visiting voice teacher for the school from 1991 to 1997.
Peter Dobrin, Inquirer Classical Music Critic
In these parts, it's not Christmas time until the man in the white beard says so. That would be Peter Nero.
For more than a dozen years, he has presided over an annual holiday show with his Philly Pops. Nero is stepping down at the end of the season, which means that the current run in Verizon Hall is probably your last-ever chance to hear Enescu, Glière and Mussorgsky as the pike, carp and whitefish of a giant gefilte fish of a Hanukkah medley. Nero's successor is not a pianist, which also suggests that if this tradition continues, the format won't feature a jazz pianist who somehow manages to be both erudite and haimish, with a little show-biz humor thrown in for good measure. Nero is the end of the line.
Take his Christmas adaptation of "Gangnam Style" (please). PSY's video has clocked 925 million hits on YouTube, and that's good enough for Nero. He put together his own version for Santa, a line of leggy young dancers and a Korean singer from the University of the Arts as Nero chimed in at the punch line ("Oh, Santa baby"). This, obviously, is what a 78-year-old Jew from Brooklyn can do when he really puts his mind to it.
Peter Dobrin, Inquirer Classical Music Critic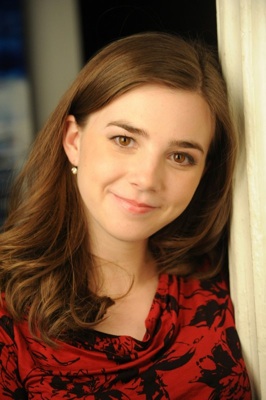 Though deeply loved as the city's chief musical importer, the Philadelphia Chamber Music Society strikes a thoughtful balance between local and foreign. Friday night's partnership between Curtis Institute of Music student Sarah Shafer and venerable pianist Richard Goode was a particularly successful incident of this kind of blending.
One might also conclude that reaching across the generations was efficacious. The program of mostly Schubert and Brahms nestled piano repertoire alongside songs (they also joined in a Mahler song), and you couldn't help but sense that Goode was more vivid when he was looking over at the soprano, leaning into her sound, rooting for her in a way that was less urgent in his work alone.
Shafer – who spent two summers at the Marlboro Music Festival, where Goode is ensconced – seems on the brink of a real career. But her time at Curtis has hardly been a secret, and her journey from green talent to a formidable personality is remarkable. The small Benjamin Franklin Hall at the American Philosophical Society may have made it easier to put across certain qualities, but there's no question those qualities are there. This is a voice of individualistic character.
Peter Dobrin, Inquirer Classical Music Critic
Ninth and South Streets, Dec. 8, 9:03 p.m.