The Visual, Vibrant Beach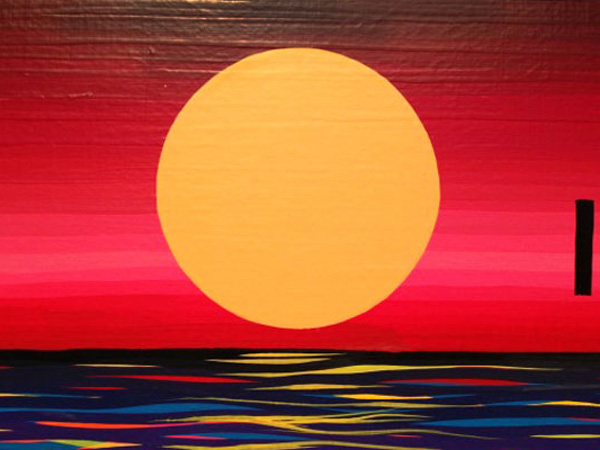 Painter Sam Friedman's latest solo show features beautiful landscapes only seen in your wildest dreams.
The Visual, Vibrant Beach
With spring at our fingertips, we're ready to ditch the heavy coats and retreat into breathable attire to bask in the sun. Sam Friedman's magical landscapes, in Space1026's latest exhibition BEACH, might be give you that warm feeling you're seeking.
The Brooklyn-based artist paints enormous, contemporary outdoor backdrops of beach-like scenery that are beautiful, vibrant and recall personal memories. Sam began working on the paintings for BEACH nearly 5 years ago, when he was inspired during a sunset walk down the shoreline. The assembly of half a decade work is showcased in this stunning collection. His use of alternating thick lines and saturated color palette will bring you into a fantasy state of mind.

Friedman's paintings are on display until the end of March. Be advised that you must schedule an appointment for viewing. Contact Rich McIsaac at Gallery@space1026.com
Space1026
1026 Arch St., 2nd Floor
space1026.com