It was at the University of Georgia this past April that art critic Paddy Johnson from Art F City boldly told young artists not to move to New York City. Johnson, originally from Canada, but now a New Yorker herself, is not the first person to encourage young artists to shield their eyes from the glare of the city of lights.
Patti Smith made headlines in 2011, for her remark to writer Jonathan Lethem at Cooper Union, saying "New York has closed itself off to the young and the struggling. But there are other cities. Detroit. Poughkeepsie. New York City has been taken away from you. So my advice is: Find a new city."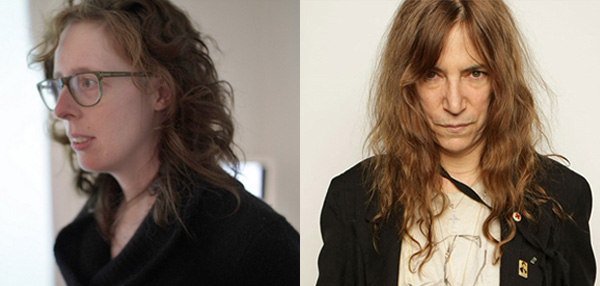 Paddy Johnson (left) and Patti Smith (right)
Artists have always flocked to New York City. In the 60s Soho seized the vitality that coursed through Paris in the 20s. The surge that clenched the city fostered a kinetic creativity captured in places, like Pop artist Andy Warhol's studio, The Factory. Soho, amongst many other parts of the city, became a hub for artists, where art movements expanded, and where people felt inspired.