Though American constituents have varying opinions on immigration today, it's unarguably the foundation of our country. Whether you can trace back your ancestry to Ellis Island; are a first generation immigrant; or know a grandfather down the line that came over on the Mayflower, we are a country of immigrants.
The Philadelphia Photo Arts Center examines contemporary immigration through an artistic lens. Un-drawn presents the work of four photographers—J Carrier, Richard Mosse, Xavier Simmons, and David Taylor. Each artist examines immigration differently, from the transportation to a new home to the boundaries established between countries.
Superunknown (Alive in The) is the collection of photographs that make up Simmons' contribution to the show. "I believe most people from the Americas have ancestors who not that many decades ago migrated via one form of 'transportation' or the other and we still to this day have migrants coming to and fro both legally and illegally via a multitude of sources," says Simmons. "What I am most interested in are the in between spaces... especially as they relate to narrative and index." Simmons' photographs capture crowded boats and the ocean—the no-man's land between countries.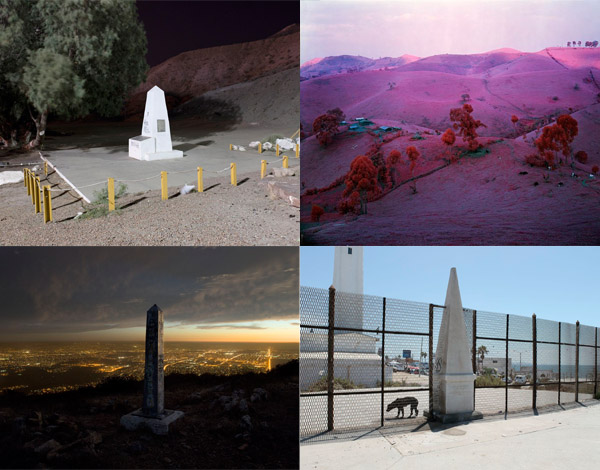 David Taylor takes a look at land boundaries, specifically the 276 obelisks that designate the border between the United States and Mexico. "Most of [the obelisks] were installed in the 1890s with the intention clearly marking the border," says Taylor. He's photographed all 276. "I live in southern Arizona and, as resident of the borderlands, I wanted to better understand my surroundings," says Taylor of the project.
Though we like to think of immigration as a hopeful process, a chance at a better life in the United States, we often overlook the painful part of the process. Un-drawn captures the sense of displacement that comes with immigration and the sadness that comes from leaving the only home you've ever known.
You can see Un-drawn at the Philadelphia Photo Arts Center at 1400 N. American Street now through May 17, 2013.