Archive: June, 2009
Dick Polman, Inquirer National Political Columnist
To paraphrase the poet T. S. Eliot, Senate Republican opposition to Sonia Sotomayor basically ended yesterday - not with a bang, but a whimper.
In theory, the U.S. Supreme Court's Monday decree - a 5-4 ruling that favors white New Haven firefighters, and reverses a federal appeals court decision that Sotomayor joined - should be catnip for the GOP. In theory, all the elements of a classically simplistic attack message are ready and waiting.
Dick Polman, Inquirer National Political Columnist
A blogworthy version of my Sunday print column:

Never before have so many politicians seemed so fixated on their stimulus packages.
Dick Polman, Inquirer National Political Columnist
I'm getting an early start on this first summer weekend, practicing what the French call l'extase langoureuse, which roughly translates as the ecstasy of languishing.
But, before the languor, two quick things:
Dick Polman, Inquirer National Political Columnist
It is easy to assess the latest sex scandal in political terms. South Carolina Gov. Mark Sanford's teary confession of an affair yesterday is merely the latest jolt to the GOP's battered image as the self-appointed party of moral rectitude and "family values." That's not just me talking; that's what scads of conservative Republicans are saying today. For instance, here's ex-Reagan strategist Craig Shirley:
"As of today, the GOP cannot get its message heard because too many Americans have turned their backs - or a deaf ear - or are simply laughing too hard at the irony of the party once built upon less government, clean living and family values turned into the sad caricature it has become. It very well might be that, like Lazarus, the GOP must die before it can be reborn. It happened before, in the mid 70's and may well be happening again. But as Father's Day has just passed, it is worth noting that the most significant representation of family values - once considered the province of the GOP - in America today is President Barack Obama."
Dick Polman, Inquirer National Political Columnist
President Obama's sales pitch for major health care reform will not be easy. A key exchange at his press conference yesterday underscored the challenge.
Notwithstanding his general popularity (the latest New York Times-CBS poll puts his job approval rating at 63 percent), and notwithstanding strong majority support for the concept of a government-administered health insurance plan that would compete with private insurers (nicknamed the "public option"), Americans are generally wary of expanding government's role. National surveys, during the past week, report that only 34 percent think Washington should do more to tackle national problems, while, in response to a separate question, 69 percent voice "quite a bit" or "a great deal" of concern about an enhanced government role on issues such as health care.
Dick Polman, Inquirer National Political Columnist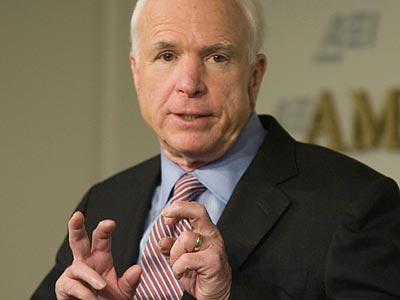 Here they go again, with their rites of canonization.
One congressional Republican says that President Obama should crusade openly for the Iranian people, because "this is what worked for Ronald Reagan in the Cold War." Another says that "the Iranians would do well to remember the words of Ronald Reagan." Another says, "Ronald Reagan was strong in his rhetoric and forceful in his advocacy." Another says, "Ronald Reagan didn't say to Mr. Gorbachev, 'That wall is none of our business.'" John McCain has been on Fox News reminiscing about Ronald Reagan. And a former Ronald Reagan aide, Jeffrey Lord, writes that, with respect to Iran, "Barack Obama is no Ronald Reagan."
Dick Polman, Inquirer National Political Columnist
Whatever happened to Dawn Johnsen? If you haven't heard of her, I rest my case.
For all the attention being paid to Sonia Sotomayor (who's going to the high court anyway, unless the GOP unearths a smoking gun somewhere), Dawn Johnsen's extended stint in limbo is arguably just as interesting. Indeed, the fact that Johnsen has been left to twist slowly in the wind tells us much about the current political landscape, particularly the reluctance of Democratic leaders - starting with Barack Obama - to go to the mattresses.
Dick Polman, Inquirer National Political Columnist
I realize, of course, that rebuking politicians for acts of hypocrisy is like handing out speeding tickets at the Indy 500. Nevertheless, in recent days we have seen some particularly egregious behavior on both sides of the partisan divide.
Take Barack Obama, for instance. When his tenure was one day old, he promised that "my administration is committed to creating an unprecedented level of openness in government." But in key national security court cases, he has since echoed the Bush administration stance on secrecy. And now, in June, he has violated his transparency pledge in at least two noteworthy instances.