Archive: August, 2013
John Featherman
I didn't vote for Barack Obama. Not the first time. Not the last time.
I didn't vote for John Kerry, either.
I have never voted for a Democrat for President of the United States.
John Featherman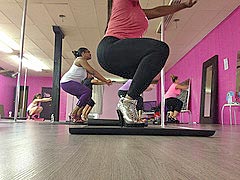 "I know it when I see it!"
That's how Supreme Court Associate Justice Potter Stewart replied when asked to define hardcore pornography, acknowledging that it's difficult to describe.
Well, that's how I felt when I watched Miley Cyrus performing her dirty dance at the wild MTV Video Music Awards performance of Sunday night.
John Featherman
Riley Cooper, move on over – you've got competition!
In this just released interview with the Daily Beast, Congressman Charlie Rangel (D-NY) referred to Tea Partiers with the "C-word, " saying, "It is the same group we faced in the South with those white crackers and the dogs and the police."
Could Rangel have been talking about saltines? Anything's possible, but it looks more like he should be fined, undergo some sensitivity training, and maybe have our District Attorney lecture him.