Archive: February, 2013
John Featherman
I want to lose my new job.
No – not my job as a columnist at Philly.com. I love that job. But another job that I have.
Specifically, I want my brand spanking new "EPA Certified Lead Dust Sampling Technician" license to become worthless – a license I spent $195 on and a full day of my life in a classroom and lab in North Philadelphia acquiring last month.
John Featherman
Meet Daniel Alvarez – the Philadelphia Republican Party's District Attorney candidate.
Alvarez, who goes by "Danny," came to Philadelphia in 2003, immediately after earning a J.D. from the Washington College of Law at American University. He went right to work as an assistant district attorney – a position he held through December 2011. Since then, Alvarez has switched from prosecutor to criminal defense lawyer at his own practice, Alvarez Law, LLC. He also serves as a judicial law clerk for a Common Pleas judge.
Thirty-five years old and married with a three-year old girl and a six-year-old boy, Alvarez has never previously run for public office. However, his humility and humbleness in seeking one of the largest prosecutor's offices in the country shows quite clearly.
John Featherman
"I can make a firm pledge. Under my plan, no family making less than $250,000 a year will see any form of tax increase. Not your income tax, not your payroll tax, not your capital gains taxes, not any of your taxes."
- Senator Barack Obama in September 2008
Too bad the President Barack Obama of 2009 is not the Mayor of Philadelphia, where, according to the City Controller's report, 343,191 properties will experience tax increases ("losers," according to the report) while only 107,603 properties will show tax cuts ("winners," indeed). These are shocking numbers that should have all of our attention. It should have the taxpayers up in arms, but, instead, to quote Led Zeppelin, they are "dazed and confused" about it. This is not exactly what City Council and Mayor Michael Nutter should be rubber stamping if they wish to support the middle class.
In a spat between Democratic incumbent City Controller Alan Butkovitz and likely challenger Democrat Brett Mandel, both anticipated candidates are fighting over whether Philadelphia's newly proposed property tax assessments are fair, with Butkovitz claiming it's going to hurt a lot of Philadelphians while Mandel's saying not so fast – that even Mandel, himself, is being dramatically undertaxed.
John Featherman
"I think that there is a -- probably a liberal bias that exists within the media that is because of the medium in which it exists. I think that the majority of people working in it probably hold liberal viewpoints … People on the right are called racists and they're called things with an ease that I am uncomfortable with -- and homophobic and all those other things. And I think that that is absolutely something that they have a real right to be angry about and to feel that they have been vilified for those things. And I've been guilty of doing some of those things myself."
- Jon Stewart (Fox News Sunday with Chris Wallace, 06/19/11)
On Wednesday, MSNBC's Morning Joe co-host Mika Brzezinski was about to show the now infamous Marco Rubio water gaffe when token Republican hire Joe Scarborough begged her to stop. "Oh come on. You don't need to show this. It's a cheap shot," Scarborough said, throwing his hands up in the air.
He wasn't the only one. All over TV, Facebook, and through the blogosphere, newscasters, political pundits and regular Joes were saying enough is enough.
John Featherman
"Angry at the state of world affairs
Angry at the fools that just don't care
This is guaranteed to go nowhere
Even like a dog, that's been abused
I will never ever lose

With the spirit of the wild inside of me
I got the spirit of the wild runnin' free
I got the spirit of the wild inside of me, Yea!"
- Ted Nugent (Spirit of the Wild, 1995)
At 7 p.m. tonight, rock star/gun rights advocate Ted Nugent will be attending President Obama's State of the Union speech. Immediately afterwards, he plans to hold a press conference to comment, according to his host, Texas Rep. Steve Stockman.

Last year, Nugent made headlines when he said in this video, "If Barack Obama becomes the president in November, again, I will be either be dead or in jail by this time next year."
That incendiary statement led to a visit by the Secret Service the following week in which both Nugent and the Secret Service acknowledged that the issue had been resolved and that there had been no direct threat of violence toward Obama.
John Featherman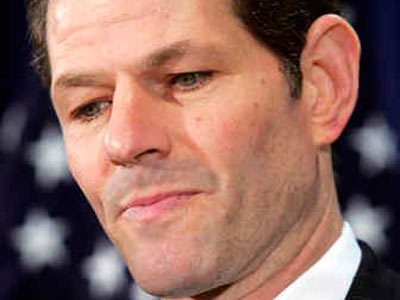 "Why should something be illegal to sell that is perfectly legal to give away?"
- George Carlin (American stand-up comic, 1937-2008)
Prostitution isn't showing signs of discontinuing or even slowing down – especially when it comes to politicians. Maybe we need to rethink our laws?
John Featherman
At a recent political corruption trial in Philadelphia, an assistant district attorney attacked a defendant, "Isn't it true that you took a $10,000 payoff to look the other way?"
The witness refused to respond.
"I will ask you again. Didn't you accept a $10,000 bribe to compromise this case?"