John Featherman
"What am I, chopped liver?"
Ever wonder where that expression came from?
There are two competing theories. One says that chopped liver is sometimes not as appreciated as much as other foods, and is often thrown out in favor of a food that is more desirable. The other one says that chopped liver is often considered a side dish and not a main course.

Both theories drive home the same point: That we feel hurt and amazed when we feel we've been overlooked and treated like a side dish.
John Featherman
During this joyous time of year, there's nothing that's more of a tearjerker than Frank Capra's 1946 Christmas fantasy drama film, It's a Wonderful Life.
In that classic sentimental story, George Bailey (played by Jimmy Stewart) learns the hard way about all the lives he has touched. "Each man's life touches so many other lives," his friend Clarence tells him, later stating, "Remember no man is a failure who has friends."
Well, just like George Bailey, former Wawa employee Brandon Burwell has touched so many people's lives – both friends as well as complete strangers.
John Featherman
Meet Brandon Burwell. He is Philadelphia's new superhero.
And now, he is also a former Wawa clerk.
Yet, despite a Fox29 report that broke immediately before Thanksgiving, many Philadelphians still don't know who he is. More importantly, they don't know why they should know him.
John Featherman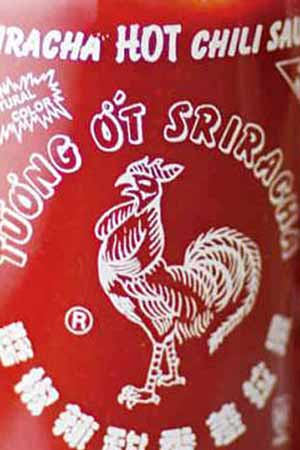 Update - 10:40am Friday:
The Sriracha factory I wrote about Wednesday has avoided a shutdown … at least for now.
The L.A. Times is reporting that the judge in the case has denied the city of Irwindale's request for a temporary restraining order to shut down production at Huy Fong Foods, the manufacturer of Sriracha. Judge Robert H. O'Brien has set a hearing for Nov. 22 to determine whether the hot-sauce manufacturing should be halted until the company remediates its odor problems.
John Featherman
"Every day in America, African American males die on our streets in outrageously alarming numbers."
Those are the words of Philadelphia Mayor Michael Nutter.
Unfortunately, many of the killers of our young black men won't die in prison, but they will serve their time and walk our streets again.
John Featherman
President Obama's speech yesterday on the botched Obamacare rollout was ironically interrupted when a young woman standing immediately behind him grew visibly woozy. Addressing the nation live from the White House Rose Garden, Obama had just uttered the word "illness" when he turned around and saw the woman – later identified as Karmel Allison – appear to come close to fainting.
Sensing the commotion, Obama turned around and helped steady Allison from falling.
"I got you. You're okay," President Obama can be heard telling her before she was whisked away.
John Featherman
Mr. October.
No. I'm not talking about the Mr. October, former post-season baseball great Reggie Jackson.
I'm talking about which local political candidates will hit the grand slam with less than 30 days to go before the general election on Tuesday, November 5th.
John Featherman
It's only noontime, but two hours fresh off the announcement of the firing of winless Flyers head coach Peter Laviolette, the court of public opinion is already lambasting GM Paul Holmgren and Chairman Ed Snider. Unlike my colleague at the Daily News who has called the firing "absurd," I support the change.
Yes. Even just three games into the Flyers' season, this was the decision that had to be made.
Replacing homegrown coach John Stevens back in 2009, Laviolette was a risky decision all along, despite his single Stanley Cup victory back in 2006 with the Carolina Hurricanes – the team which ironically sealed Laviolette's fate in yesterday's Flyer's 2-1 loss. Laviolette never quite adapted to the Flyers' organization, and it showed by his getting into the playoffs that year just by the skin of his teeth, in a nailbiting shootout victory over the New York Rangers in the final game of the regular season.