Ask former teacher Monica Mangin and her best friend, Jess Jackson who used to be a part-time mom and recreational therapist, and they'll say their drastic career switches just made sense. Neither had formal design training but today the pair co-hosts a home improvement show called Knock It Off! on the Live Well Network and run East Coast Creative, a fun, popular home and design blog. They're like the local, lady version of the Property Brothers. Well, kind of.
The longtime friends and Bucks County residents believe you don't have to have a lot of money to makeover your home. That's the principle behind both their TV show and website, where you can find DIY projects on everything from a hi-lighter enhanced thrift-store painting to a homemade, birdcage style pendant light fixture.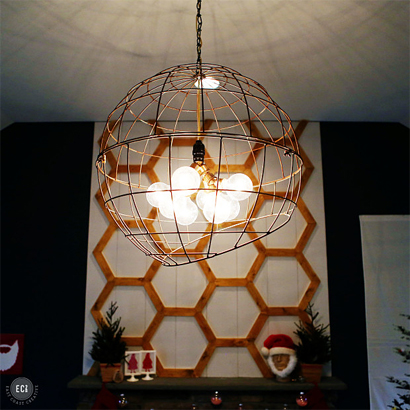 Launched in February 2011, East Coast Creative quickly garnered the attention of The Nate Berkus Show, where they were invited to join him for four episodes during his last season. Mangin and Jackson, who were "bit by the TV bug, big time" after appearing on the show, launched their own series two years later on the Live Well Network and have been hosting and blogging ever since.