Father-daughter duo Bernard and Chloe Grigri are hammering out The Good King Tavern at 614 S. Seventh St., the former Chick's Social at Seventh and Kater.
They hope to open by the end of October.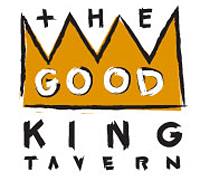 Chloe Grigri has been in and out of the restaurant biz. Her father, whose career is in retail, is pursuing his dream.
They describe the concept - rooted in the South of France and Alsace - as French tavern fare reinterpreted, with original cocktails, beer on draft and wine in bottles and pichets.