POLITICS
Ari Rabin-Havt
The Valentine's Day vote in the United States Senate speaks not to the qualifications of Chuck Hagel to serve as secretary of defense, but instead to the insane theatrical performance that the branch of government created under Article 1 of the Constitution has mutated into.
By a single vote -- Harry Reid had to cast a procedural vote against the nomination to reserve the right to bring it to the floor again -- Republicans chose to delay Chuck Hagel's nomination.
After the Presidents' Day recess, Chuck Hagel will be confirmed when 59 votes magically become 61. Both Lindsey Graham and Lamar Alexander have stated they will then vote to move the nomination to the floor, and it is likely that many more Republicans will follow their lead.
Ari Rabin-Havt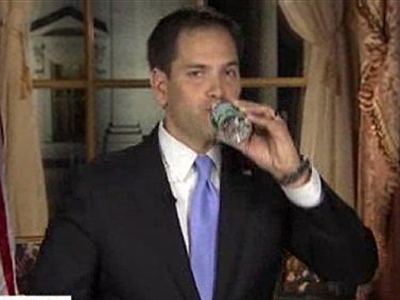 Far from a cool drink of water (ok I couldn't resist), Marco Rubio's State of the Union response was a failure in that it continued to rest the entire weight of the Republican Party squarely on its Achilles heel.
In 2012 the GOP was doomed to defeat because they could not bear to listen to facts that were not from their own limited echo chamber. And Tuesday night Marco Rubio, who has been elevated as a conservative savior by the same elements of the movement who directed the Romney campaign off a cliff, showed he was pretty comfortable in the confines of Fox News' messaging womb.
Instead of a launching pad for a new conservative movement, his speech was constructed around seven straw men, many of which were directly contradicted in the Presidents own remarks:
Ari Rabin-Havt
Roger Ailes seems to have caught a case of amnesia or a serious projection complex, "kvetching" to Eliza Gray:
"The president likes to divide people into groups," he huffs into the phone. "He's too busy getting the middle class to hate rich people, blacks to hate whites. He is busy trying to get everybody to hate each other." With that off his chest, Ailes gets back on message. "We need to get along."
That sounds a lot like a mob boss bemoaning a crime wave.
Ari Rabin-Havt
Out promoting a new book, former Washington, D.C. , school chancellor and current head of the anti-union school reform group Students First Michelle Rhee appeared at Politico's "Breakfast Club" on Friday. In the course of defending criticism of her organization's ties to prominent conservatives, she declared that "this is actually the cool thing about what we're doing — this is bipartisan."
It's understandable in our perverted media and policymaking environment that Rhee would want to adopt the bipartisan label. Many in Washington oddly believe that label alone should trump sound policy, effectiveness, or even morality.
As evidence of the bipartisanship, Rhee touts the support of several Democratic mayors -- the political equivalent of the "some of my best friends are . . . "
Ari Rabin-Havt
The New York Times reported this weekend that Karl Rove's American Crossroads will be mounting a new effort to engage in Republican primaries to weed out potential embarrassing losses like the ones suffered by Todd Akin in Missouri and Richard Murdoch in Indiana.
Steven Law, Crossroads' president, told The Times: "There is a broad concern about having blown a significant number of races because the wrong candidates were selected."