Ari Rabin-Havt
Aimlessly wandering through my Facebook feed on the day after Thanksgiving, my interest, like that of 1 million others, was piqued by the headline "This Epic Note-Passing War On A Delayed Flight Won Thanksgiving."
To BuzzFeed I went to read the tweets of serial Internet hoaxster and The Bachelor producer Elan Gale describing a purported confrontation with a rude passenger on a delayed flight. Except it was all a hoax, posted by Gale perhaps for his own amusement.
As Slate's Dave Weigel noted on his personal blog:
Ari Rabin-Havt
"Favoring legislators with small gifts for their districts in order to achieve great things for the nation is an act not of sin but of statesmanship," wrote Professors John Ellwood and Eric Patashnik in their seminal 1993 article, "In Praise of Pork."
For 221 years, those acts of "statesmanship," in the form of earmarks, lubricated Congress's legislative wheels, making difficult votes more palatable and giving even the most junior members of Congress a direct stake in the appropriations process.
The Lighthouse Act, signed into law by George Washington in 1789, contained the first pork project. In order to mollify opposition from southern members of Congress, the bill authorized the construction of a new lighthouse in Virginia at the mouth of the Chesapeake Bay. Ultimately, $147,169.54 -- just under $3.8 million today -- was appropriated for the project.
Ari Rabin-Havt
A report by CNN's Jake Tapper has thrown cold water on the frenzy that began when ABC's Jonathan Karl and the Weekly Standard's Stephen Hayes reported National Security Council spokesman Ben Rhodes implied in an email that talking points distributed should be edited to provide political cover for the State Department.
Tapper, with the full email in hand reported, "Whoever provided those seemingly invented the notion that Rhodes wanted the concerns of the State Department specifically addressed."
There is no evidence that either Karl or Hayes had themselves seen the full email and intentionally chose to edit out the context before reporting on them. Instead, a source, likely a Capitol Hill staffer in either House leadership or a committee office passed on these emails, received as part of a deal to confirm CIA director John Brennan.
Ari Rabin-Havt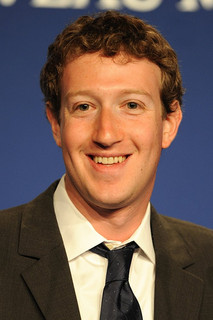 Many were intrigued if not excited by the announcement that Facebook founder Mark Zuckerberg would fund, along with other technology figures including Reid Hoffman from LinkedIn and Joe Green of Nation Builder a new group called Fwd.us to fight for comprehensive immigration reform – a necessary and laudable goal.
While promising to "harness the best of new and old organizing tactics" the group, called Fwd.us, has fallen prey to the most cynical elements of our political process. Using two subsidiary organizations, one supporting Democrats, the other Republicans, the group launched a seven-figure ad buy in South Carolina and Alaska.
Ari Rabin-Havt
This weekend in The New York Times, Jeremi Suri offered a simple solution to solve the escalating war of words and actions on the Korean Peninsula – bomb them, bomb them now.
"The best option" according to the University of Texas professor, "is to destroy the North Korean missile on the ground before it is launched. The United States should use a precise airstrike to render the missile and its mobile launcher inoperable."
The op-ed comes in response to reports that North Korea has moved two Musudan missiles near the coast and readied them for testing that could potentially take place this week.
Ari Rabin-Havt
By an unsurprising vote of 71-27, the Senate has voted to end debate on Chuck Hagel's nomination. This conclusion marks yet another instance in which conservative media figures led their readers astray.
The overwrought accusations hurled at Hagel, not to mention the invention of fake organizations he might be connected to, serve to further diminish the reputation of the conservative media.
All candidates for appointed or elected office deserve a thorough vetting -- not a witch hunt. The never-ending quest for a nonexistent statement, speech, or financial tie that would sink Hagel's nomination amounted to an embarrassment. Facing a critical moment for U.S. national security interests, conservatives chose to play to their extremist media instead of acting in the best interests of their country.
Ari Rabin-Havt
Is there a point where one's political dislike becomes so engrained it seeps into a personal hatred that borders on psychosis?
The first lady has endured four years of attacks not on political positions -- where criticism would be completely in-bounds -- but on her style, her weight, and her butt.
The reaction to her appearance, by video, at last night's Oscars ceremony demonstrates the depth of conservative delusion.
Ari Rabin-Havt
I couldn't help but have some déjà vu reading Robert Draper's New York Times Magazine piece, Can the Republicans Be Saved From Obsolescence?
It was eight years ago John Kerry had lost his campaign for President. Progressives were dismayed. For the next year we gathered at innumerable conferences to diagnose and fix our Party and our movement. Some of these efforts led to the creation of organizations – out of a small invitation-only gathering of online organizers at a retreat center in Maryland the New Organizing Institute was created.
Some merely built up social capital and created new networks on the left – the most memorable was a gathering that culminated in an all-night dance party DJed by Moby in the basement of his upstate New York home.