Four years ago, a London-based software developer noticed an uptick in the crude insults directed toward his Twitter account. His username: @JoshInnes.
The user wasn't aware that he shared the same name as an American sports-talk-show host based in Houston -- and now at 94WIP in Philly -- who cultivated a reputation for stirring up controversy.
"So I didn't take particularly well to some of the messages calling me a douche, a fraud, and a range of other assorted words probably not suited for print," he wrote in an email.
The London Innes has since developed his own fans.
@JoshInnes @JoshInnesRadio I would rather hear @joshinnes fart into the mic for 5 hours than @JoshInnesRadio

— angry dog (@Kellygreeneagle) July 31, 2015
When the Philly Innes was suspended from WIP recently for using a racial slur to describe an Eagles player, the London Innes "found out ... via me being told I deserved it."
"Things like that always take a moment," he added, "before you realize it's not actually you being spoken about."
But his situation is not unique. Every day, thousands of new users sign up for social media sites and find their hoped-for handles have already been claimed.
Most recently, the St. Louis Rams escaped to Los Angeles with its team name in tact, but had to leave its Twitter handle, @STLouisRams, behind. And unfortunately, @LARams is owned by a Silicon Valley-based public relations director.
Breaking: just went down to the court house and changed my name to Lara I. Ders #BornThisWay #RamsFan4Life

— Lara M. Sasken (@LaraMS) January 13, 2016
We wondered: what distinctive Philly-related Twitter handles are owned by non-local users?
@Philly doesn't belong to Philly.com or the city government, but rather by a Philly sports fan who lives in Phoenix. He did not return requests for comment, but did mention: "I'm not parting ways with my account."
We don't know who occupies @temple and @nittanylions, because their accounts are suspended. The owners of @villanova and @stjoes have not issued even one tweet since signing up, and @lasalle was claimed by Blink-182 drummer Travis Barker for his personal record label, LaSalle Records.
http://t.co/Wuy8rM3GU2 "Can I Say" @TravisBarker's soul bearing memior, available everywhere October 20th. pic.twitter.com/1MhlvcrGWU

— LaSalle Records (@lasalle) October 5, 2015
@LovePark issued four tweets, in Hungarian, on April 17, 2007, but none since. A mother in St. Louis registered @LibertyBell for her young daughter, Liberty, and littered the account with pictures of the growing girl. But she hasn't tweeted since May 4, 2013.
@Cheesesteak, which is followed by the Eagles' Jason Kelce, is held hostage by the same person who owns @fruit, @accounting, and @pubs, among others. Multiple requests for comment, which were sent to the same Gmail address listed on each username profile, were not returned.
And then there's @Rocky, claimed by "Rocky" Dohmen, a techie living in South Carolina. He does have a Philly connection ... sort of.
"Rocky isn't my real name, it's a nickname I've gone by since I was born," Dohmen said. "When I was born it was a year after 'Rocky II' came out, I was pulled out by forceps so I was all sorts of swollen and beat-up looking. My grandfather saw me and said, 'Oh look, a little Rocky' and it's been my name ever since."
A lover of new technologies, Dohmen snagged the username in 2007, a year after the site's founding and shortly after its popularity soared following a demonstration at SXSW.
"I've never been confused with Sylvester Stallone on Twitter, but the @ replies I get can be quite annoying," Dohment said. "I get mentions from people saying things like 'Visiting @Rocky Mountains'. I mostly get confused with someone named Rocky in a boy band called R5."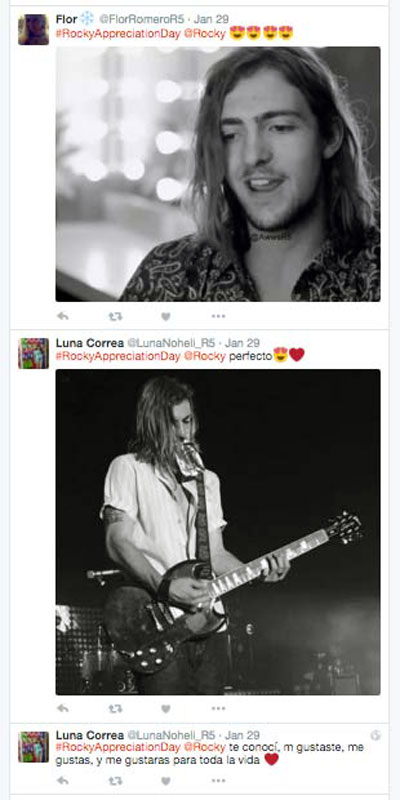 He said inadvertent mentions have picked up significantly in the past three years.
"I'll get an occasional 'watching @Rocky with my girl' or whatever," he said. "The most annoying ones of recent memory were when Congresswoman Mia Love tweeted that she was at the @Rocky Mountain gun show. That garnered retweets and @ mentions for weeks."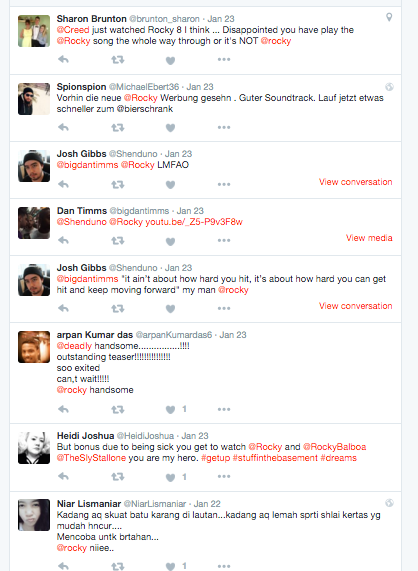 He sees about 20 to 100 'likes' for Tweets mentioning his handle per day. He finds the confusion bothersome.
"When I started getting misdirected tweets, I would tweet back to people and not-so-nicely tell them to learn to use Twitter," he said. "But, as time went on and the Twitter users became younger and younger I stopped correcting. I don't want to yell at some tween who just wants to talk to some kid from her favorite boy band."
But sometimes he does stoke the fires.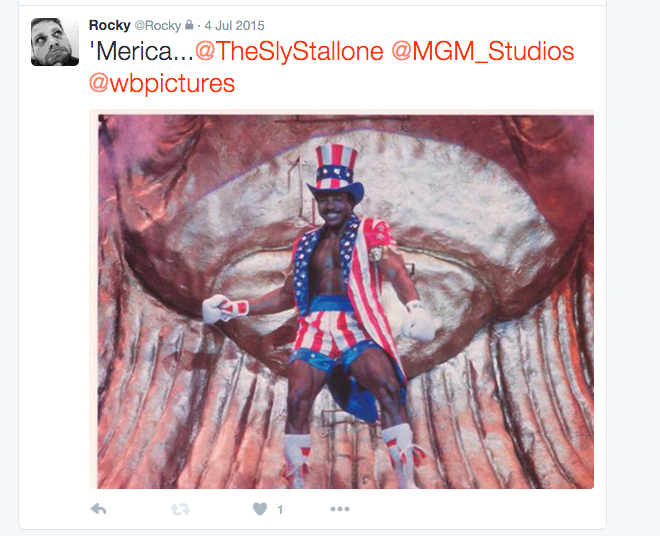 @JimGardner does not belong to longtime 6ABC anchor Jim Gardner, but rather, a New York Mets and Giants fan living in Dallas.
The Dallas Gardner says he gets confused with the news anchor, whom he described as "very non-Ron Burgandy-ish," a few times a month.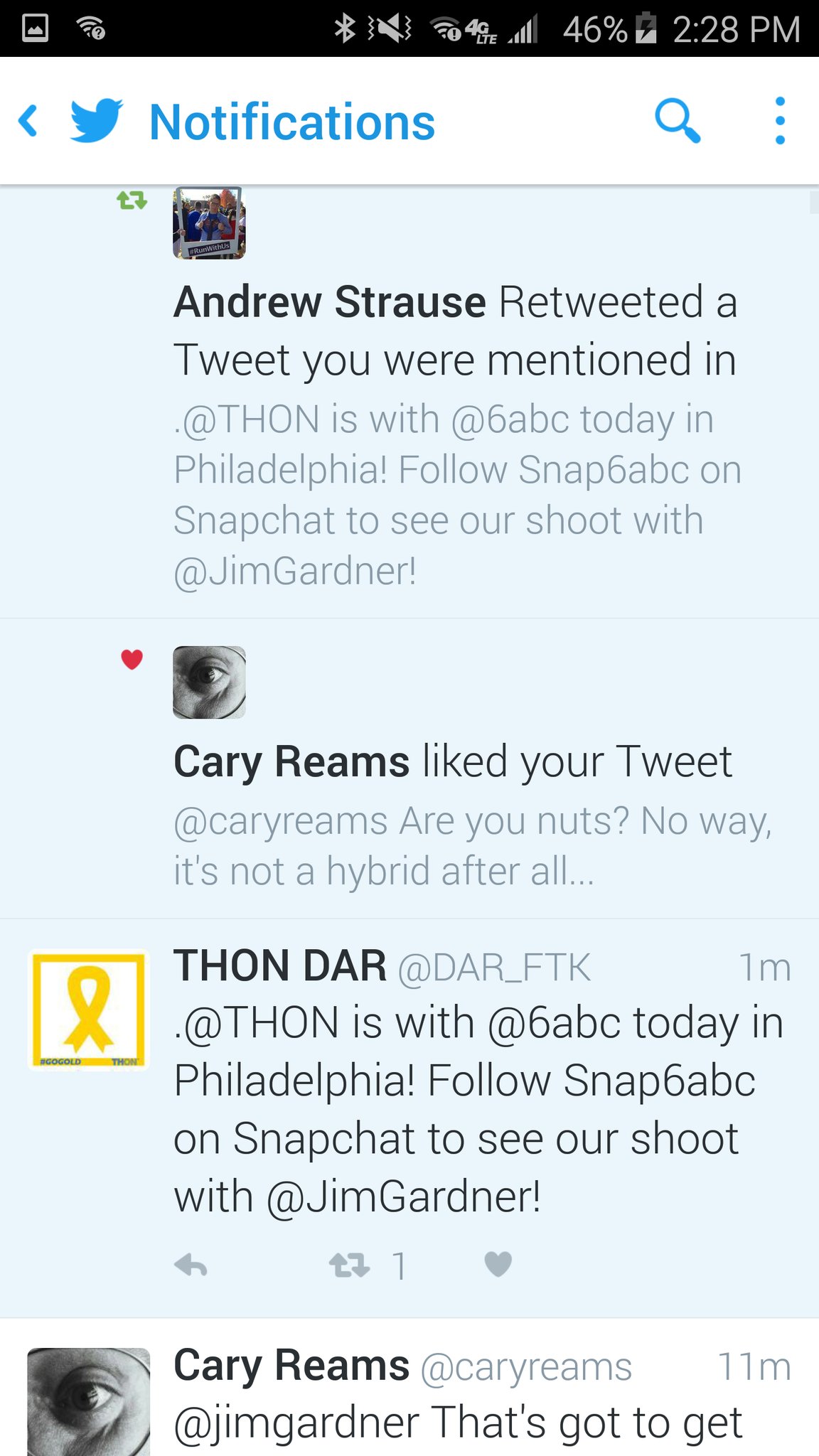 "I have arguably more friends/followers in Philly than a Mets fan living in Dallas should expect to have," Dallas Gardner deadpanned.
6ABC's Gardner did not return a request for comment.
Even the Philadelphia Flyers settled for @NHLFlyers, since @flyers is taken by an independent, fan-driven sports network.
David Wilson, a Penn State graduate, operates Braveheart Sports Network out of New Hampshire. He acquired the @flyers Twitter handle a few years ago.
In the beginning, he said, he would see a lot of errant mentions, but not as many recently.
"Part of the reason is that the Flyers heavily brand their @NHLFlyers handle so there is little confusion in the market between the two accounts," he said.
Matthew Ray, creative director for Chatterblast, a local brand-development company, said account confusion can necessitate some more active branding efforts, but it's not a deal breaker.
"It's just important that the content really draws people," Ray said. "Your name is secondary. As long as the content is there, people will find you. It matters what you're saying, everything else can be kind of worked around."
"Obviously, if you're McDonald's you don't want your Twitter handle to be @ILoveRaccoons."
Even so, that one is already taken.
People watching has to be the best thing to do when you're bored

— Jasmine Thompson (@IloveRaccoons) August 26, 2012
Twitter issues usernames on a first-come, first-served basis, and resale is prohibited. Wrestling your preferred handle away is possible, but there are murky rules and regulations that fluctuate depending on the circumstances.
For what it's worth, @JimGardner said he was never approached about a sale or trade, but said he would consider trading the handle for a bottle of bourbon. David Wilson said he was never approached about selling his @Flyers handle, but isn't interested.
Rocky Dohmen, on the other hand, would love to unload @Rocky. But he knows the rules.
"Actually years ago, a rapper contacted me," he said. "I said no and didn't even make an offer. Now I would like to think that that was A$AP Rocky."
London Innes was offered roughly $100 at one point, he said, "but given the exchange rate it wasn't really worth it."
He might consider trading the @JoshInnes handle for, say, tickets to an Eagles game and reservations for authentic Philly cuisine, but in the end: "I don't know who else I'd be. That's like, my name, you know!"