Mother of the Year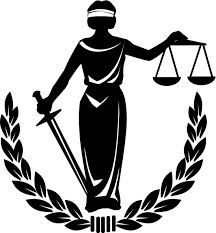 The mother is probably lost. We have to save the daughter
Mother of the Year

While we don't have all the facts – we never have all the facts – the few (and the video) are disturbing. Horrifying, actually, to any parent. To any normal person, actually.
Not because some 26-year-old appears to be been on drugs in public. We see that (alas) every day.
This particular 26-year-old had her small daughter with her and the daughter was trying to keep her mother from doing a face plant on the floor.
http://www.philly.com/philly/news/20140311_DHS_takes_daughter_from_mom_shown_in_viral_video.html
Since we didn't identify the mother, and I won't, I have a certain freedom here that we don't have in print.
The reporter, David Gambacorta, was contacted by a woman saying she works for a methadone clinic and the mother had been a client for years, who allegedly couldn't stay off heroine even while getting the "safe" substitute.
Such as the child's grandfather reportedly dying of an overdose and grandmother having mental problems. Such as the child's father not being around and supposedly being a drug victim himself.
So, now, the child is in the arms of the Department of Human Services, the good guy for a change, while we keep our fingers crossed that DHS won't eff it all up.
The child reportedly is outgoing and bright. If this mother keeps her, that will change, almost without doubt.
The mother calls the child "the best thing in the world to me" on her F-happy Facebook page, but that is a lie.
The best thing in the world to her are her drugs.
The best thing in the world is for the courts to pry the child lose from that irresponsible hot mess of a mother and put her into loving, sober arms.
What? Am I shaming the mother?
Yes, I am. It seems like no one else in her life ever did.
Mother is almost a lost cause. Not quite, because she could turn herself around, but I'm not counting on it.
I wonder how long it will take for some dopey pro-family group to sue the city to return the child to the skanky mother. Actually, this might be hard even for the most do-gooding do-gooder.
The "client" here is the daughter. She didn't choose this criminal (she's been in jail, where she was found guilty of promoting prostitution – in jail) for a mother.
As reluctant as I am to have Government step in, in this case it's that or write off the daughter's life.
Protect the child. Remove her from her mother permanently and if that pushes Mom over the edge, so be it. She can curse the world on Facebook in all her sober moments.
Save the child.