Vick Still Not Testing Normal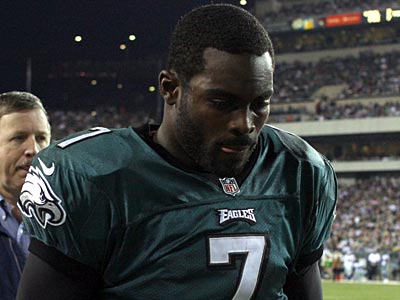 News blogs, sports blogs, entertainment blogs, and more from Philly.com, The Philadelphia Inquirer and the Philadelphia Daily News.
Vick Still Not Testing Normal
Les Bowen
Michael Vick had high hopes for the imPACT concussion test he took Wednesday, but when the results came in, Vick still had not reached his normal baseline, the Eagles said.
This stalls Vick's attempt to return to the practice field. It's unclear when he will take the test again. Vick also failed to test normally on Monday. Eagles head athletic trainer Rick Burkholder is expected to update reporters on Vick and LeSean McCoy Friday.