The Violent Femmes' self-titled 1983 debut is a deathless classic, a lightning-in-a-bottle masterpiece of teen alienation and post-adolescent psychodrama with the same trans-generational reach and cultural potency of Rebel Without A Cause, Romeo & Juliet, and The Catcher In The Rye. The album indelibly mapped the frantic vicissitudes of teendom - the nihilistic angst, the desolate anomie, the hormonal riots - and scored the late-night dorm-room soundtrack for a million private rebellions.
Thirty-three years later, the album's power to provoke, amuse, and connect with succeeding generations of angst-ridden post-adolescents of all ages remains undiminished. In the interim, the Femmes recorded eight more albums of varying critical prestige, toured their brains out, broke up in 2009, reunited in 2013, and have been at it ever since.
Earlier this year, the Femmes released We Can Do Anything, their first LP of original material in 16 years. A worldwide tour in support of the new album, which represents a return to the raw, stripped-down immediacy of their debut, brings them to the Fillmore on Saturday. Last week we got charter bassist/multi-instrumentalist Brian Ritchie on the horn.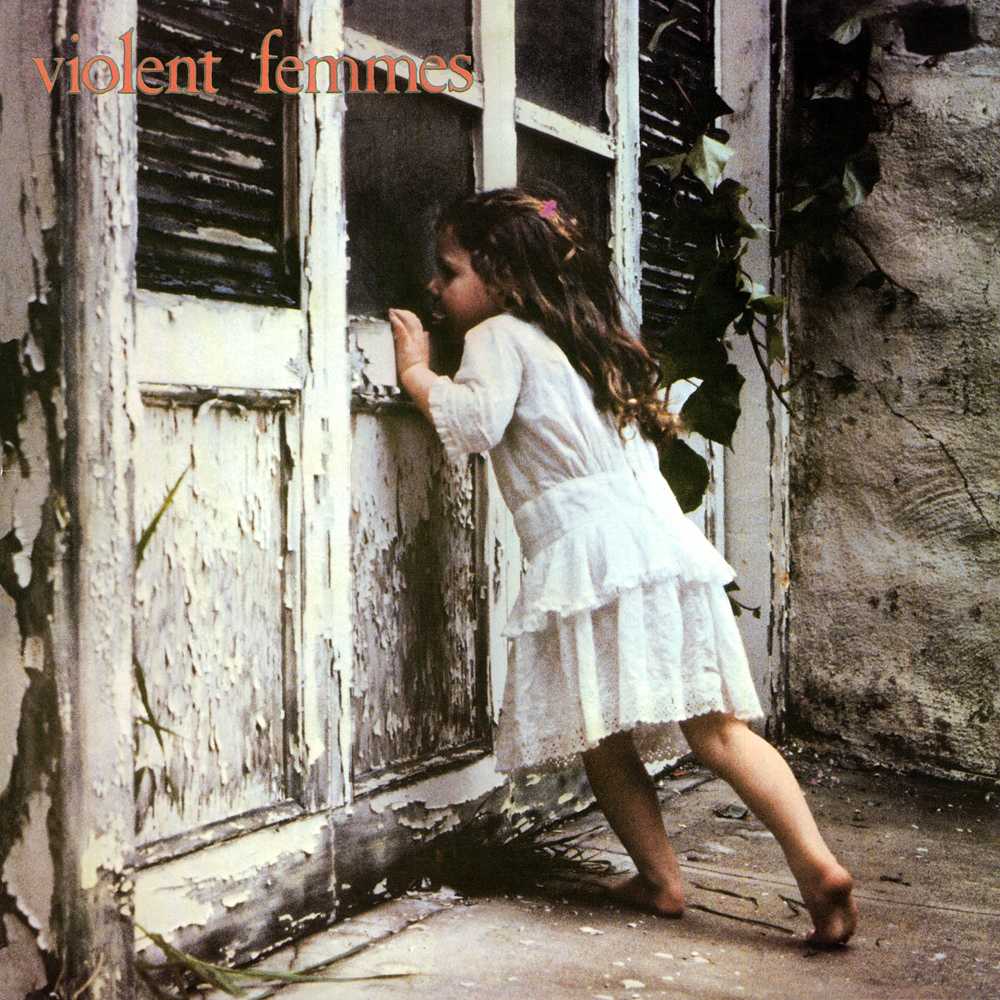 Recently the website Ruth And Martin's Album Club asked Harry Potter author J.K. Rowling to review the Violent Femmes' debut album. Did you read it?
Yeah I read the review. It was nice. It was pretty interesting to find somebody of some gravitas who hasn't actually heard it and then is reacting to it, liking it, and in a fairly unbiased way. I thought it was an interesting take on it, and it probably reflects the way a lot of people think about it.
That it's off-putting upon first listen and increasingly addictive after that?
Well , I think that's the case with a lot of the best music. I mean, the first time that I heard some of my favorite music I was like, "Is this for real, they can't be serious?," and then suddenly I'm like, "I've got to hear that again." The first time I heard Bob Dylan I actually thought he was a comedian. I was only about 11 or 12, but I thought it was a joke.
I read somewhere that the new album was recorded with almost zero rehearsal, that Gordon [Gano, frontman/songwriter] just started playing the songs and you guys joined in with tape rolling. Is that true?
Yeah , there was zero rehearsal. There are a few different good ways to make a record, and one of them is to not rehearse and just get the most honest and spontaneous reaction to the material, and put it down as fast as possible. I think raw performances are the ones that speak to people.
Tell us the story of the time when the band was just starting out. You and Gordon played the salacious "Gimme the Car" at Gordon's high-school honor society induction, and all hell broke loose.
I bumped into Gordon at a punk club in Milwaukee, and he said, "Hey, I'm playing at my high-school National Honor Society induction tomorrow, as part of the talent part of the show, do you want to come and play?"
I had nothing better to do, so Gordon and his dad came and picked me up - real early in the morning for me - and we went to his school. The interesting thing was, his music teacher had been my music teacher some years prior to that, so when he saw me he knew trouble was coming.
In fact, there was trouble.
Gordon told him we were going to do this song "Good Friend," and it's a good song, but there's nothing controversial about it. But then he decided to do "Gimme the Car" instead. We just started with "Good Friend," like one or two bars, and then he kicked into "Gimme the Car." And as those lyrics unfolded, at that time it was pretty risque stuff, back in the early '80s in high-school - "Come on dad, gimme the car I've got this girl that I wanna . . . " - you know what the implications are.
The place just erupted into mayhem, the principal and some of the teachers are standing on the side of the stage waving their arms yelling stop, but they couldn't stop us because the amps miraculously were plugged into the front of the stage, so . . . if they wanted to unplug us, they'd have to actually walk in front of us and unplug the amps, which none of them had the guts to do.
My erstwhile music teacher basically stood up for us and that we had the right to do that and that there's self-expression, so he was on our side, but Gordon did get suspended from school and they took away his Honor Society award.
---
Violent Femmes, 8 p.m. Saturday, The Fillmore Philadelphia, 29 E. Allen St., $32.50, 215-309-0150.