99 Poems

New and Selected
By Dana Gioia
Graywolf Press. 194 pp. $24.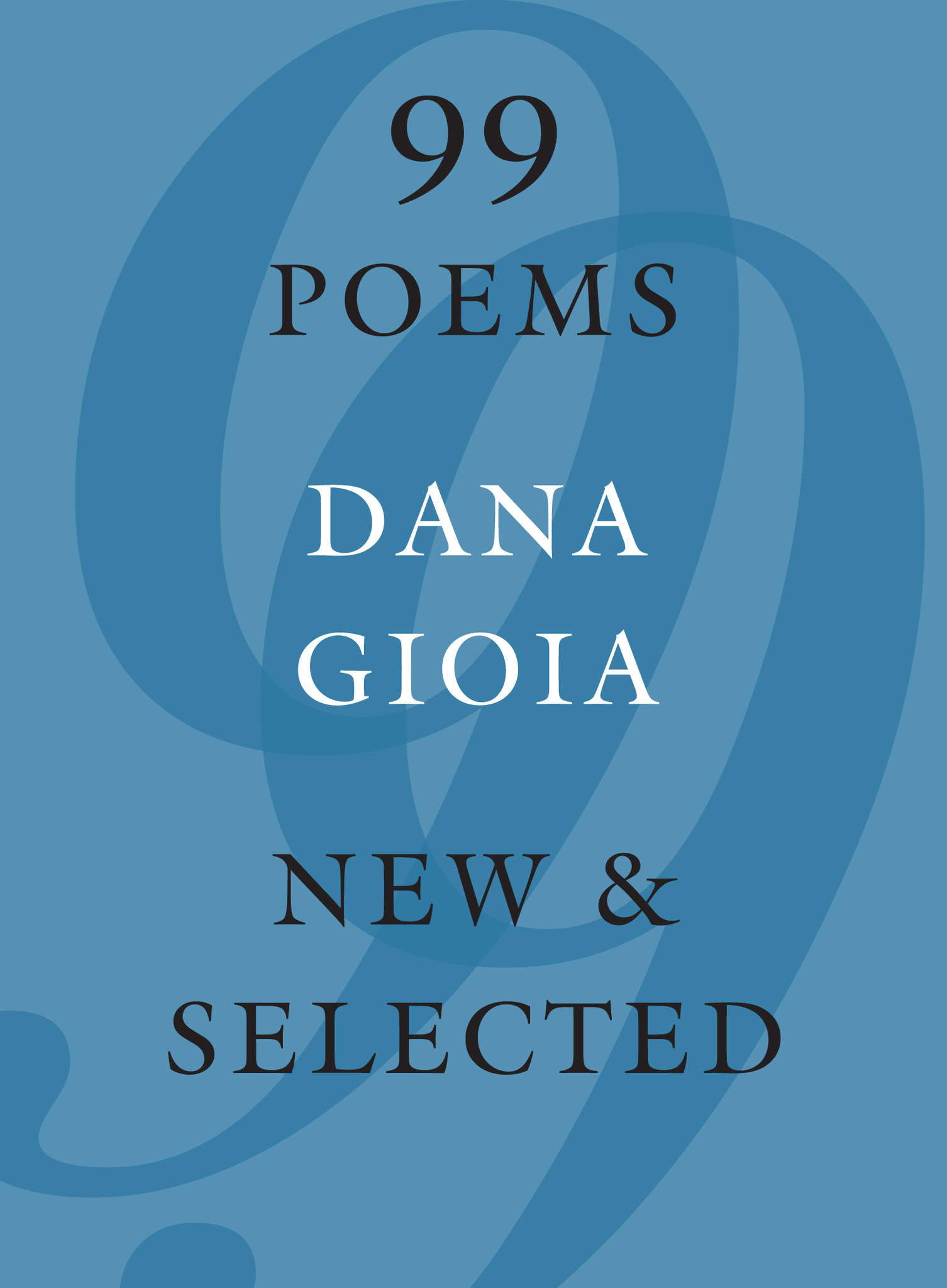 Poetry as Enchantment
By Dana Gioia
Wiseblood Books. 36 pp. $5.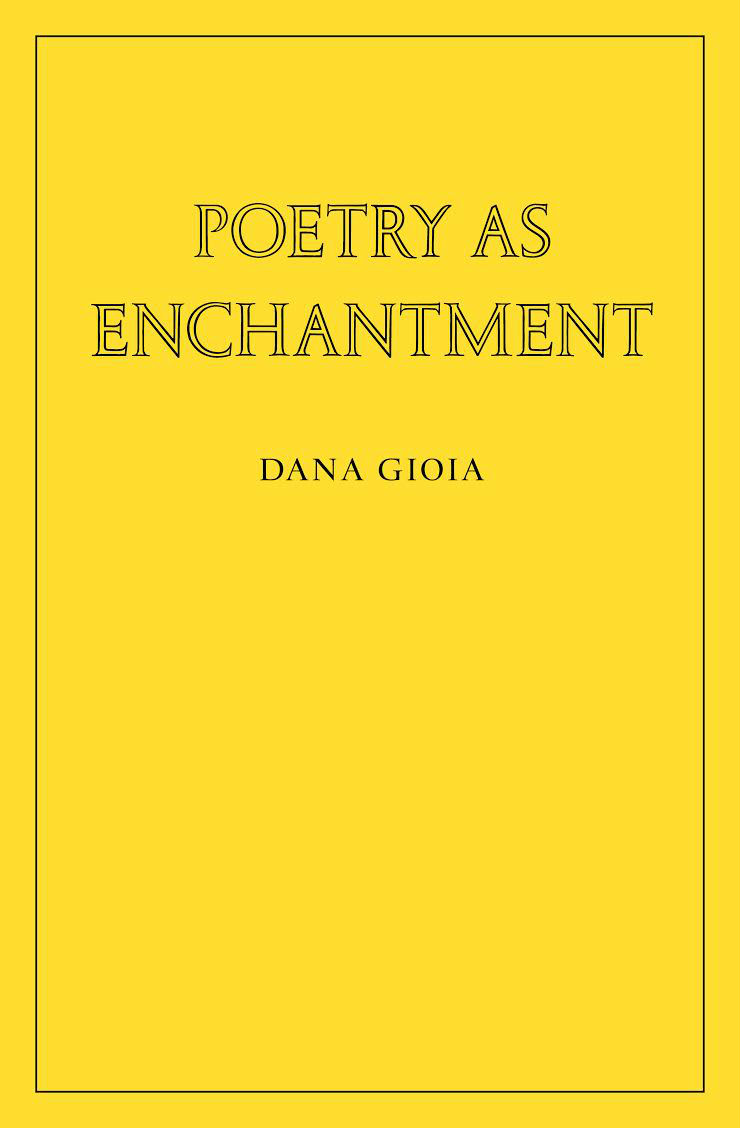 ---
Reviewed by Frank Wilson
---
'It is significant," Dana Gioia writes in Poetry as Enchantment, "that the Latin word for poetry, carmen, is also the word the Romans used for a song, a magic spell, a religious incantation, or a prophecy - all verbal constructions whose auditory powers can produce a magical effect on the listener."
Poetry, in other words, is a fundamentally distinctive way of understanding and expressing our experience of reality: "All poetic technique exists in order to enchant - to create a mild trance state in the listener or reader in order to heighten attention, relax emotional defenses, and rouse our full psyche, so that we hear and respond to the language more deeply and intensely."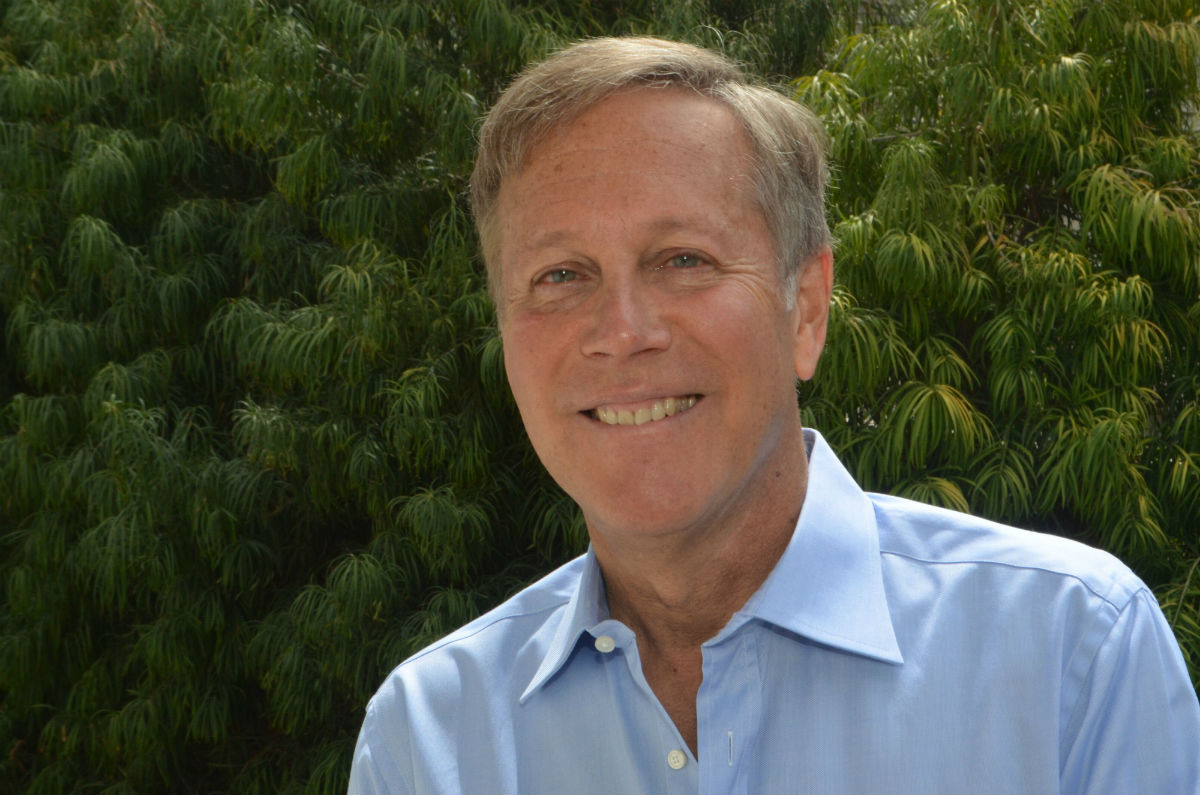 Poet Dana Gioia is the author of 99 Poems and Poetry as Enchantment. Former head of the National Endowment for the Arts, he is also a cofounder of the West Chester Poetry Conference, one of the best-regarded in the country. Photo: Star Black.
Consider the opening stanza of "Cruising With the Beach Boys":
So strange to hear that song again tonight
Traveling on business in a rented car
Miles from anywhere I've been before.
And now a tune I haven't heard for years
Probably not since it last left the charts
Back in L.A. in 1969.
I can't believe I know the words by heart
And can't think of a girl to blame them on.
The music of these lines is subtle, the rhymes insinuated, not insisted on, the rhythm mimicking the way the mind, at times, slips quietly backward in time and space. And the experience recounted is one familiar to us all, though somehow, the way it's put takes it out of the ordinary, or at least lets us glimpse the magic that can grace the ordinary.
Gioia, of course, is less like a typical poet and more like a typical American. He used to work for General Foods, eventually becoming vice president of marketing, in which role he helped reverse what had been a steady decline in sales of Jell-O. From 2003 to 2009, he was the chairman of the National Endowment for the Arts.
So it is hardly surprising that many of his new and selected poems should address life as most of us live it, the world most of us inhabit, the world of "Men After Work," "sitting by themselves/ in coffeeshops or diners . . . waiting patiently to ask for one/ more refill of their coffee, surprised/ that even its bitterness will not wake them up."
There is wryness in these pages. The erstwhile executive surely knows whereof he speaks in "Marketing Department Trio":
The past is over.
Let's clean house.
Out with Verdi.
Good-bye Strauss.
Curtains for opera.
Unstring that cello.
Make the music
Soft and mellow.
But there is also the heartbreak of "Pentecost," subtitled "After the death of our son": "Neither the sorrow of afternoon, waiting in the silent house,/ Nor the night no sleep relieves . . . Nor the morning's ache for dream's illusion, nor any prayers . . . Can extinguish the flame./ We are not as we were."
In Poetry as Enchantment, Gioia notes that "there are many truths about existence that we can only express authentically as a song or a story." In the section of 99 Poems titled "Stories," he combines song and story to great effect. The five verse narratives are all weird tales. In the last, "Style," the speaker tells the reader at the start: "Just look at me. Isn't it obvious?/ I have no style. I'm just a human blur."
The story is about someone named Tom: "Tom was a golden boy. While others climbed,/ He took flight. His success was existential:/ It wasn't what he did; he simply was/ The way he was. . . ." But fortune turns its back on Tom eventually, who tells the speaker near the end that "it is enough that you bear witness./ You always understood my sense of style."
What he must bear witness to is horrifying.
There is immense variety in these poems, but they all have in common flawless lyricism and graceful sentiment, well exemplified in the last poem of all, "Marriage of Many Years," which nicely echoes what is argued in Poetry as Enchantment:
Our tribal chants, our dances round the fire
performed the sorcery we most required.
They bound us in a spell time could not break.
Let the young vaunt their ecstasy. We keep
our tribe of two in sovereign secrecy.
What must be lost was never lost on us.
Frank Wilson is a retired Inquirer book editor. Visit his blog Books, Inq. - The Epilogue. E-mail him at PresterFrank@gmail.com.